Schools in Afrin turned into collection point for mercenaries
Schools in Afrin are used as a collection point for jihadists who are to be sent to Azerbaijan as mercenaries of Turkey.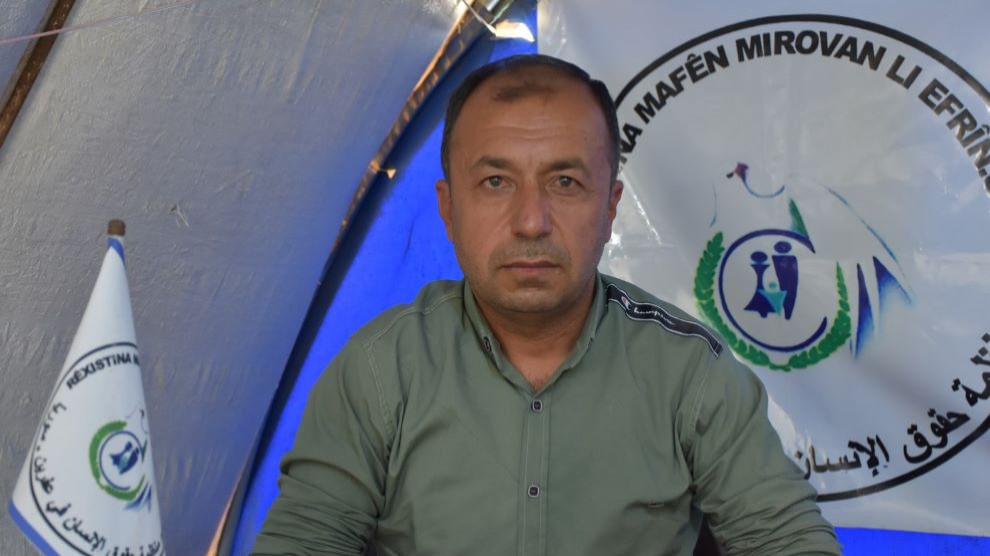 Turkey continues to fuel the war between Azerbaijan and Armenia and prepares further jihadists for deployment in the region in its occupation zone in northern Syria. Ibrahim Şêxo, spokesman for the human rights organization of Afrin, spoke to ANHA and said that the training of additional mercenaries for Azerbaijan has begun in the northern Syrian canton.
Citing reliable sources in Afrin, Ibrahim Şêxo stated that numerous members of the militia Jabhat al-Shamiya had been killed in battles in Artsakh (Nagorno-Karabakh). Şêxo said: "The Turkish state wants to instigate a repetition of the Armenian genocide through the jihadists: Militia commander Ziyad Haci Ubeyd, spokesman for the jihadist groups in Syria, has declared that they are obliged to stand by the Turkish state and go to Azerbaijan. This declaration also points out that the Turkish state has already made preparations for the war between Azerbaijan and Armenia."
The human rights activist stressed that the Turkish state's actions are contrary to international law. Regarding his latest information from Afrin, he said that the Emir Xubarî High School in the city center is being used as a collection point for the mercenaries earmarked for the Azerbaijan operation: "The school has been converted into a headquarters of MIT. The Ezhar school is also a contact point for the jihadists."