Salih Muslim: Taksim attack is an anti-Kurdish move
Salih Muslim, co-chairman of the PYD, sees the Taksim attack as an anti-Kurdish move and points out that those arrested in connection with the attack have relations to groups such as the FSA.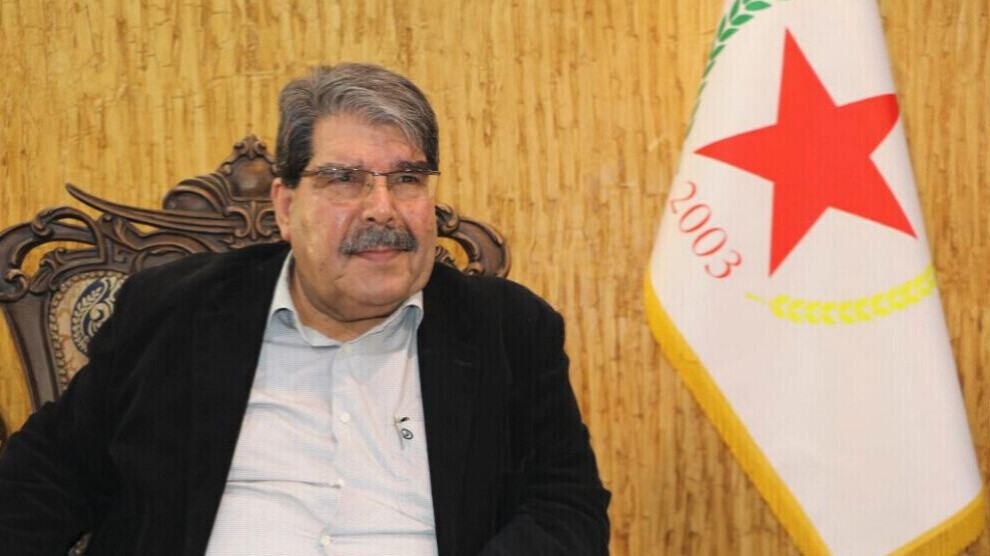 A bomb explosion shook Istanbul on Monday. A bomb in busy Istiklal Caddesi killed six people and injured dozens. The alleged culprits were quickly at hand and the Turkish regime blamed the PKK and the northern Syrian YPG. However, the regime's claims quickly collapsed, as all organizations of the Kurdish freedom movement sharply rejected any involvement in the action and condemned the attack. It is becoming clear that the AKP/MHP regime is attempting to use the attack to prepare for another northern Syrian invasion.
"An Ottoman Intrigue"
Speaking to ANF, the co-chair of the PYD, Salih Muslim, said that the attack is a conspiracy by Turkey's Special Warfare Department. "This was a terrorist attack, which we condemn like everyone else. This is an Ottoman intrigue that benefits no one. As the Rojava Defense Forces, the Syrian Democratic Forces (SDF), the Autonomous Administration and the PYD, we have condemned this attack from day one."
"Prepared scenario to create an opportunity to attack"
Salih Muslim underlined the need to take action against the threat of an increase in attacks on Rojava, saying: "The attacks on Rojava have not stopped. It is possible that they will be further strengthened. Therefore, all our defense forces and democratic forces must be prepared. We must take precautions."
"It's about revenge for Kobanê"
Salih Muslim pointed out that the Turkish state was resorting to such a conspiracy because it had not yet been able to carry out its plans for an attack on Rojava. Kobanê in particular is being targeted as Turkey wants to take revenge for the defeat of ISIS there. "Revenge for Kobanê shapes their consciousness. Because the Islamic State was defeated there. That's why Kobanê and Manbij are particularly targeted. The Turkish state has prepared appropriate scenarios and will attack as soon as it finds the opportunity."
"The alleged perpetrator has links to the FSA"
Salih Muslim said there are photos of the person arrested by Turkish police in connection with the Taksim attack that suggest links to groups like the Turkish-controlled Free Syrian Army. "Nobody in our region knows the person who was responsible for the attack committed an attack. However, her social media accounts indicate that she has ties to groups such as the FSA. There are photos of her in front of Sultan Murad Brigade flags. She is not Kurdish and has no ties to the Rojava Autonomous Administration."
"Be alert"
Salih Muslim called on everyone to be vigilant and sensitive to such attacks. He appealed: "Such a provocation is aimed at the Kurdish people. Everyone, especially the democratic forces, should be careful and sensitive, because they know how such conspiracies have been organized by the Special Warfare Department since the 1970s. I think the public in Turkey is also aware of this. We are in a very sensitive phase. This conspiracy is primarily aimed at domestic politics. This is how the regime tries to prolong his life. We must be vigilant and take the necessary precautions."