Russian soldier killed in explosion in Serêkaniyê
In Turkish-occupied Serêkaniyê, an explosive device detonated during the passage of a vehicle of Russian troops. One soldier was killed, at least three others were injured.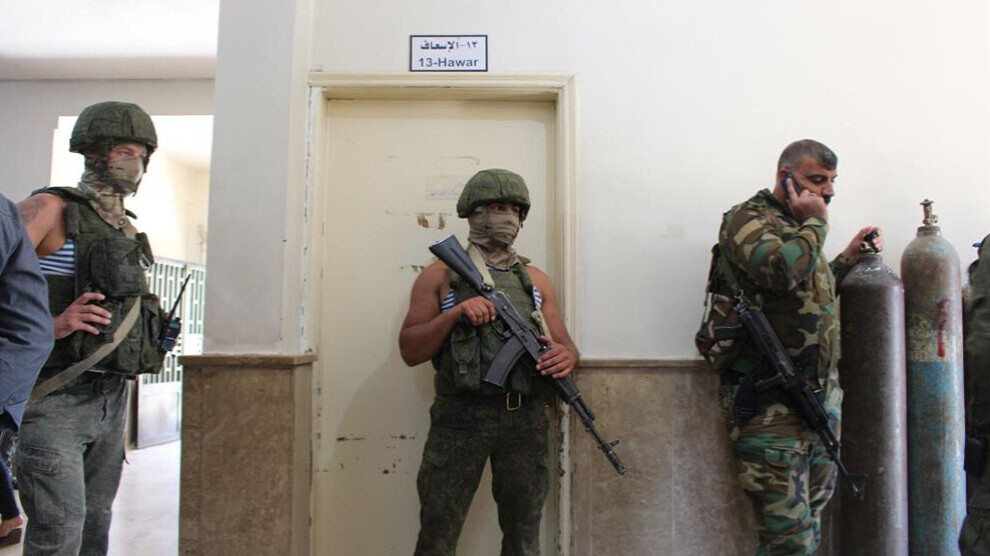 A Russian soldier was killed in a mine explosion in the Turkish occupied zone in northern Syria on Wednesday. At least three other members of Russian troops were injured in the incident.
According to the ANHA news agency, the detonation of the explosive device occurred in the early afternoon near the village of Esediyê (Asadiyah) during the passage of a Russian military vehicle. The village is located about ten kilometers southeast of Serêkaniyê (Ras al-Ain). The city has been occupied for almost two years by Turkey and the so-called "Syrian National Army" (SNA).
The slain soldier was taken to a hospital in the city of Dirbêsiyê (ad-Dirbasiyya) in the northeastern Syrian autonomous region. Meanwhile, there is no information on the whereabouts of the injured soldiers or their condition. It is also unclear why the Russian troops were in the Turkish occupied zone. There has been no official statement from Moscow so far.