Raqqa people: Attacks on Ain Issa are Russia's scheme
The people of Raqqa, who condemn the Turkish state's invasion attacks against Ain Issa, consider the invasion attacks as Russia's scheme.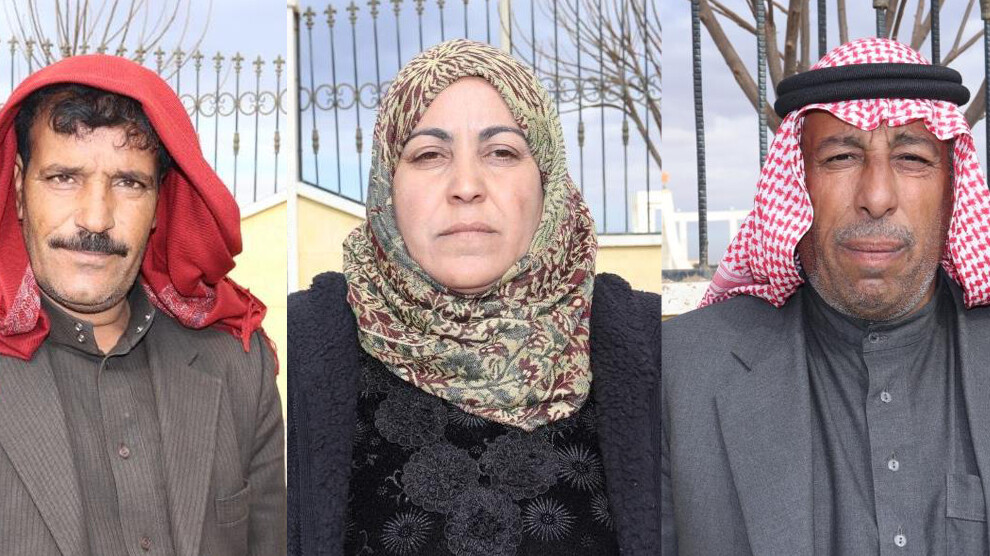 The people of the region continue their reactions to the invasion attacks of the Turkish state against Ain Issa that have intensified in recent months. The people living in the villages in the eastern countryside of Raqqa, who regard the attacks as Russia's game against the region, demanded that this game be abandoned immediately.
'I AM READY TO SACRIFY MY CHILDREN TO PROTECT THE HOLY LANDS'
A citizen named Elbrahîm El-Elî said that the Syrian Democratic Forces (SDF) fighters mounted magnificent resistance against the attacks on Ain Issa, stressing that the people are determined to resist the same way: "We will sacrifice our lives to protect our lands and we will not allow the Turkish state to enter the region."
Stating that his son was martyred in the campaign to free Raqqa from ISIS, El-Eli continued, "I am ready to sacrifice all my children to protect the holy land. We saved these lands from ISIS gangs with the blood of our children. How dare the Turkish state and its gangs want to take it from us. As families of martyrs' and the people of the region, we will never accept this, and our resistance will continue."
"WE WILL NOT ALLOW THE TURKISH STATE TO ENTER OUR SOILS"
Stating that Russia's scheme of being a guarantor has become clear for all peoples in Northern and Eastern Syria, a citizen named Ibtîsam El-Ehmed said, "We do not accept these attacks. These attacks are aimed at the unity and stability of the political components in the region. The international community must tell the truth about the crimes committed by the Turkish state in the region. The Turkish state has committed many massacres against the people of the region. However, the international community did not take a stand on this issue".
Ibtîsam El-Ehmed stated that women, children and the elderly would stand against the Turkish state and its gangs and would not allow them to enter their territory.
"WE DO NOT ACCEPT ATTACKS OF THE TURKISH STATE"
A citizen named Mihemed El-Salim said, "As inhabitants of the eastern villages of Raqqa, we do not accept the attacks against Ain Issa and other regions." He emphasized that Ain Issa is a part of their land, and that they will not allow the Turkish state to harm and occupy this land with its gangs.