People's Municipality of Manbij launches disinfection campaign
Measures to contain the spread of coronavirus multiplied across North and East Syria.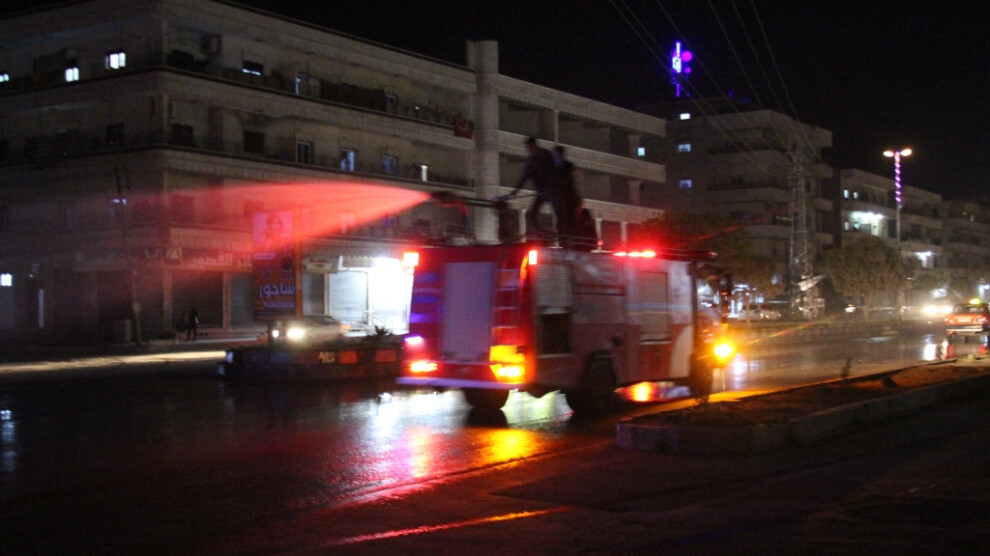 The People's Municipality of Manbij has disinfected the main streets as part of the measures introduced to contain the recent wave in coronavirus cases throughout the region.
The disinfection campaign started with the disinfection of the main streets. The second phase of the campaign will be carried out in neighborhoods.
Municipal workers disinfected the Aleppo road, Cizire road and main streets at the city's main entrance. Important points of the city were disinfected by fire trucks.
Schools, official institutions, religious places and houses will also be disinfected in the third phase of the campaign.
On April 11 the Autonomous Administration of North and East Syria announced a 10-day general curfew across the region because of the recent increase in coronavirus cases.