People in Qamishlo approve of lockdown
People in Qamishlo evaluated the lockdown imposed by the Autonomous Administration and said that citizens should comply with the measures taken.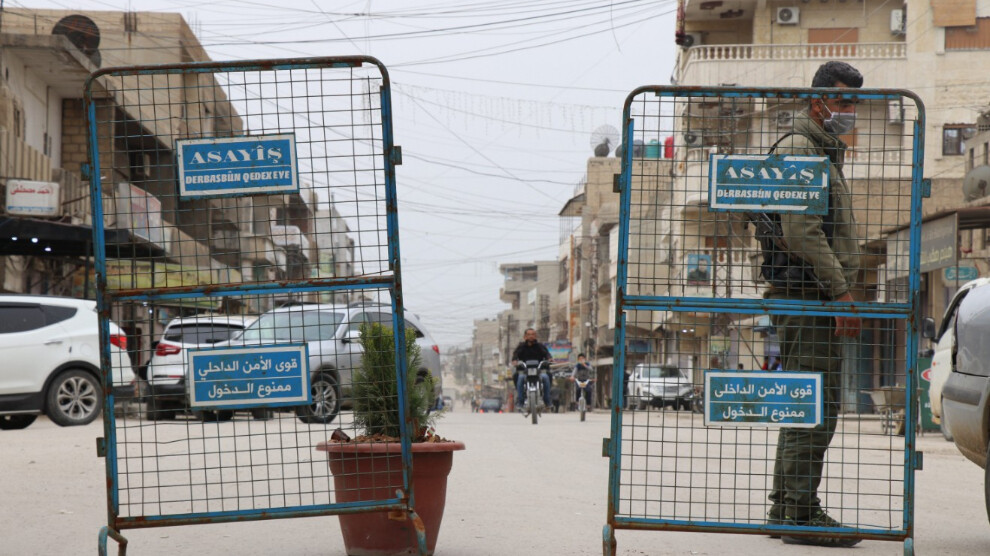 After the increased coronavirus cases in Northern and Eastern Syria, the Autonomous Administration put Qamishlo, Raqqa and Hesekê into lockdown. According to the statement made by the Northern and Eastern Syria Autonomous Administration Health Committee, the number of cases in the region reached 11,333. 405 people died from the virus, and 1,342 people recovered.
People Qamishlo talked to ANHA news agency about the lockdown and called for the Internal Security Forces to increase their patrols in order to ensure the respect of the lockdown measures.
A citizen named Yasir Yehya said that there were crowds in the shops where bakery and food products are sold. "Citizens come together in some central streets. The Internal Security Forces should increase their patrols. Citizens should comply with the prohibitions imposed and the measures taken. Citizens should pay attention to cleaning measures in their homes. They should wash its fruits and vegetables well. They should use disinfectants, gloves and masks."
A citizen named Mehmûd Hisên said that he had to go out to get some basic thing. "Our people should be careful and avoid large gatherings. The decisions taken by the Autonomous Administration must be complied with. The Internal Security Forces should also increase their patrols in bakeries and places where it is more likely to have large gatherings."