People in Aleppo condemn Turkey for using water as a weapon against people
People in Aleppo said that "no one in the world has waged a water war against the peoples except Erdogan."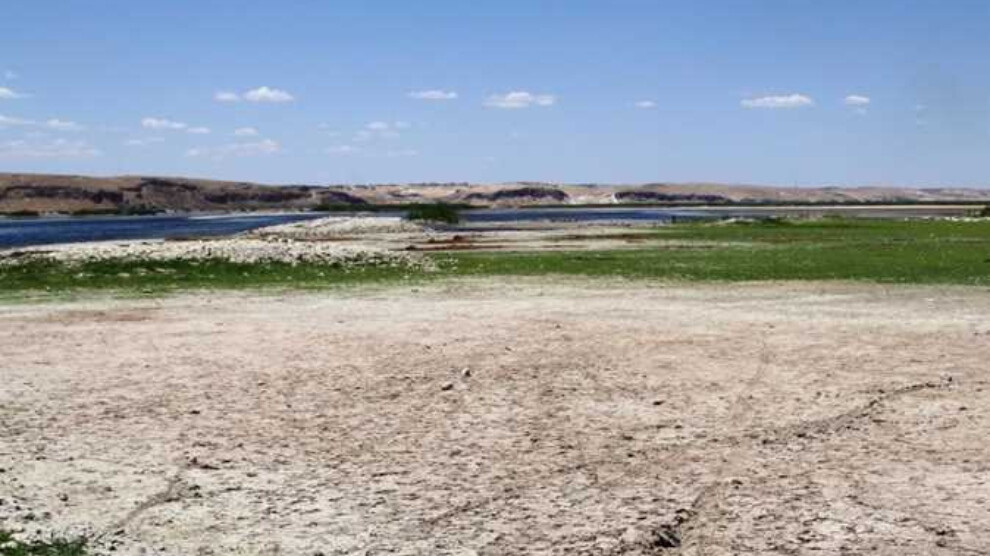 The Turkish state continues to reduce the flow of water of the Euphrates River. People in Aleppo, one of the cities affected by the decrease in water, reacted against the Turkish state.
Ehmed Abu Ebdullah, a resident of Aleppo, condemned the crimes committed by the Turkish state against the peoples and told ANHA: "The Turkish state cuts off water for a political reason. By doing so, it punishes the innocent Syrian people. Water is a fundamental right and cannot be exploited by anyone. No dictator, except Erdogan has ever waged a water war against the people."
Gulistan Xelîl, also a resident in Aleppo, confirmed that they have difficulties in getting water and added that the reason for this is the Turkish state reducing the flow. She said that they can only get half an hour of water from their fountain and added that they had to wait until late at night to get water.
Pointing out that water is a vital need, Gulistan Xelîl said: "Everyone, adults and children, needs water. Without water, we cannot do anything. Children are most affected by the lack of water. In this period of coronavirus pandemic, the lack of water causes the virus to spread very quickly. We cannot find water even in the month of Ramadan. Those who do this cannot call themselves Muslim."
A citizen named Mihemed Ali said: "The Turkish state is fighting us not only with guns and artillery, but also with water. The attacks on Alouk water station are causing problems to many people in Hesekê."