Over 65 trees uprooted, olive crops looted in occupied Afrin
After occupying Afrin in March 2018, the Turkish state and allied gangs cut down and burned thousands of olive trees. Olive producers from Afrin have been suffering a great loss ever since.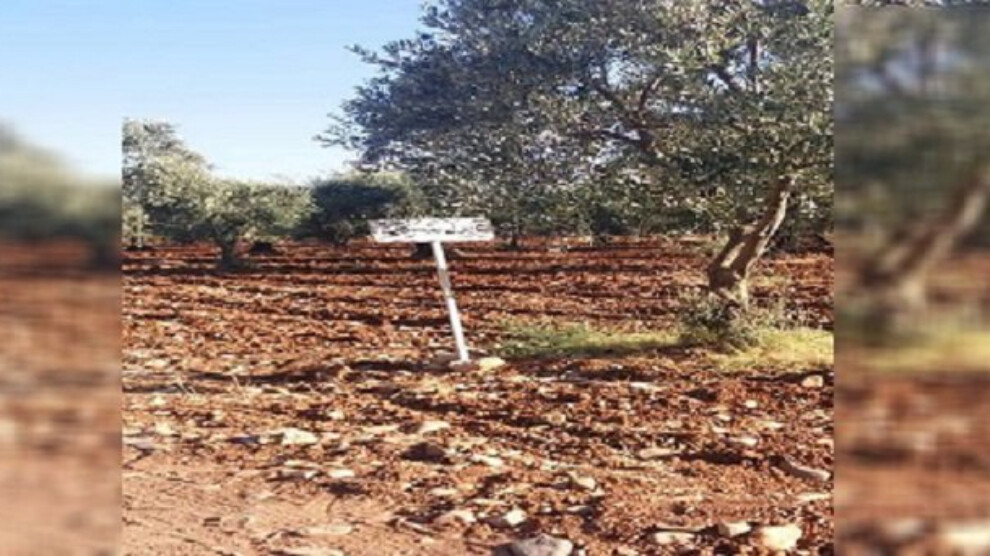 The Turkish army and allied mercenaries continue looting local people's olives, one of the most important sources of life in Afrin that makes up 30 percent of total production in Syria. 
The Syrian Observatory for Human Rights (SOHR) reported that members of al-Hamza Division looted and harvested over 100 olive trees belonging to a civilian from Qugman village in Jinderes district in the Afrin countryside.
On the other hand, 65 olive trees have been cut down in Bilbile district belonging to a civilian from the Haiama village.
According to the data provided by Syria-Afrin Human Rights Organisation, there were 18 million olive trees with around 50 thousand tons of yield. Due to the Turkish state's brutal policies based on looting living spaces and targeting humanity, productivity has drastically dropped. The Turkish army and its mercenary gangs have burned nearly 400 thousand trees, cut down over 17 thousand trees and uprooted 20 thousand trees since they invaded the region in violation of international law.