Opinion leaders in Raqqa call for Turkey's expulsion from Syria
Opinion leaders in Raqqa called upon the international community to prevent the Turkish state's crimes and expel the invaders from Syrian lands.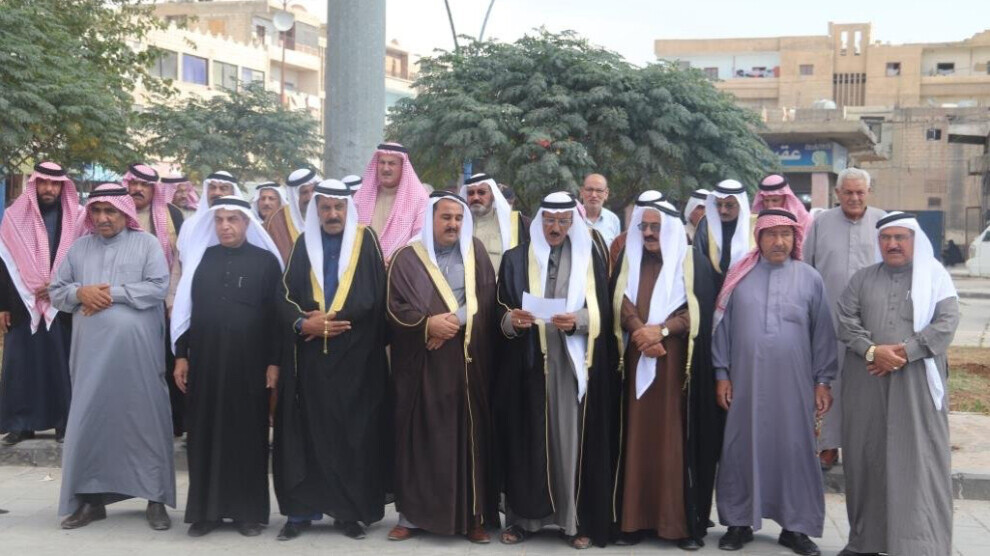 On June 6, 2017, the Syrian Democratic Forces (SDF) launched an offensive to liberate Raqqa and, after five months of fierce fighting, ended the rule of ISIS on October 17. The declaration for the liberation of the city was made on October 20 by the Women's Defense Units (YPJ), which were fighting on the front line against ISIS. The declaration was announced to the whole world in al-Naim Square, where ISIS had carried out public executions.
In a joint press statement on the anniversary of the liberation from darkness, opinion leaders in the city recalled that Raqqa was freed from ISIS thanks to the SDF's selfless struggle.
The statement said, "We respectfully pay tribute to all freedom martyrs on the anniversary of the liberation of Raqqa. We struggle to build a free country in accordance with our own traditions and moral values."
Opinion leaders called on the international community to take a clear stance against Turkey's systematic crimes and to expel the invading Turkish state from Syria in order for civilians to be able to return home.