Operations continue in Afrin: at least 9 terrorists killed
YPG units continue their operations against Turkish army and its jihadist allies in Afrin.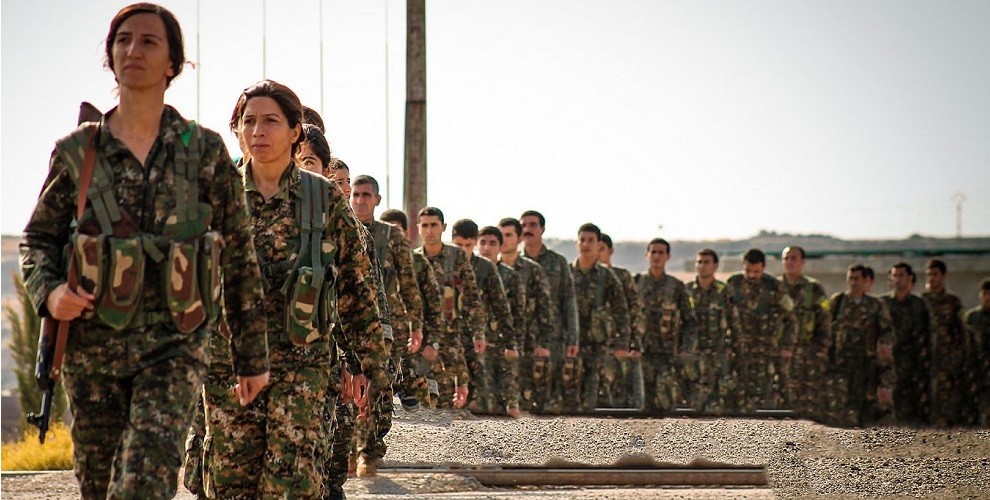 Between 29 July and 2 August, YPG forces carried out a series of operations targeting Turkish troops and mercenaries which resulted in the death of at least 9 terrorists.
YPG Press Office released a statement giving the following information about the actions;
"On July 29 our units targeted a military vehicle belonging to the terrorists of Ahrar al-Sham on the road between villages of Faferteen and Burj Haidar of Afrin's Sherawa district. The car has been destroyed but the number of casualties couldn't be determined.
On July 30 our units targeted a group of terrorists of Hamzah Brigade with a motorcycle bomb in Basutah village of Afrin's Sherawa district. A Turkish soldier and 4 mercenaries have been killed, 3 others have been injured seriously in the action.
On August 2, our forces have ambushed a jeep vehicle carrying a number of terrorists in village of Kimara of Afrin's Sherawa district. A Turkish soldier and 3 terrorists have been killed, 2 others have been injured."