One killed, two injured by armed attack in Hol Camp
An Iraqi refugee has been shot dead in the Hol Camp near Hesekê. Two Iraqi refugees were also hit by gunfire and seriously injured.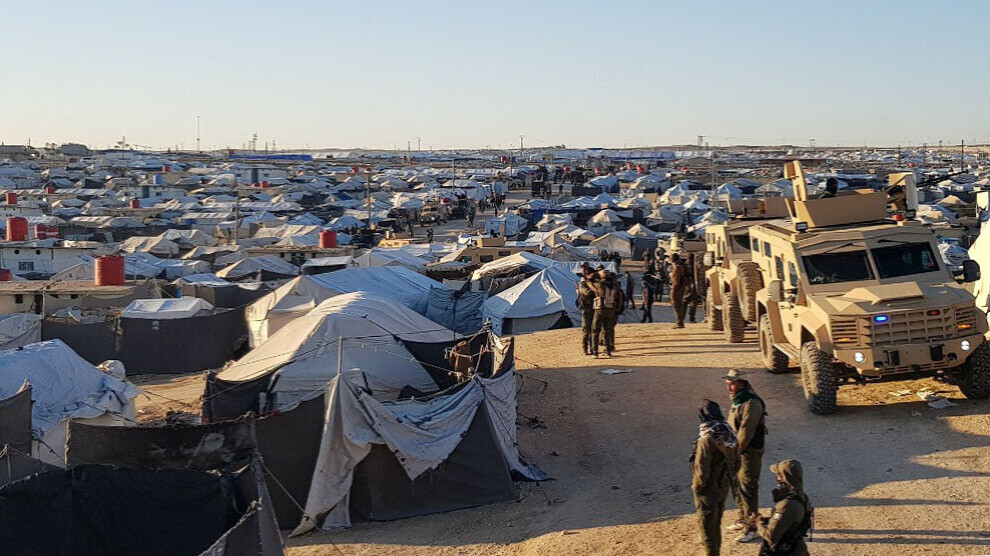 The series of killings in the Hol refugee and internment camp in northeastern Syria continues despite operations by the Syrian Democratic Forces (SDF). As reported by an ANHA reporter from the camp in eastern Hesekê, a 37-year-old man was shot dead in an Internet café in an area for Iraqi refugees.
The gunman reportedly fired a total of six bullets at the victim, named Ibrahim Hussein Al-Ali. Two other people were also hit by gunfire and seriously injured. They are said to be a 26-year-old Iraqi woman and a man one year older, who is also an Iraqi national.
According to ANHA, the manhunt for the perpetrator and possible supporters is already underway. Exact information about the condition of the injured was not initially available.
Operations in Hol Camp
Since the end of the first phase of operations against the ISIS in Hol Camp, which lasted from March 28 to April 1, the counterterrorism unit YAT has been carrying out targeted raids in the camp. The YAT is a special unit of the People's Defense Units (YPG), which are the most populous unit within the SDF. Hundreds of ISIS members and senior militia leaders have since been arrested.
125 arrested
In the first phase of the operation alone, 125 people were arrested. Fifteen of them were women, and another 20 people are suspected of being responsible for the series of murders in Hol Camp. Nearly fifty people have been murdered at the camp since the beginning of the year. Other charges against those arrested include spreading ISIS doctrine and handing weapons to Islamists in the camp.