Occupation forces strike a truck en route, injuring one
The Turkish army and allied mercenaries continue committing crimes in the occupied territories of North-East Syria.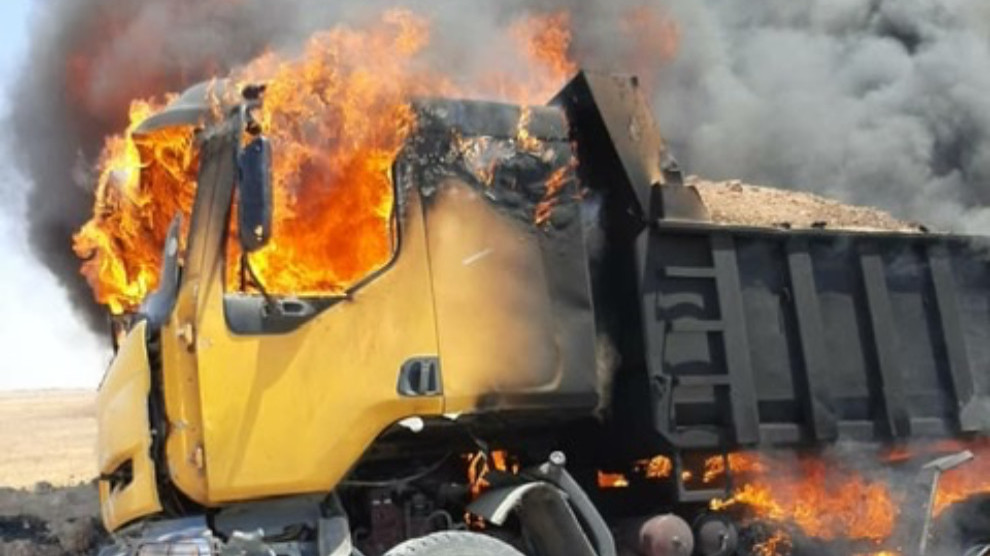 The occupation forces carried out an artillery attack on a truck on move on the international M4 highway. The truck was en route from Ain Issa to Chalabi town.
The driver, identified as 31-year-old Usama al-Asaf, was injured as a result of the bombardment. He was taken to hospital by local residents.