Occupation forces attack villages in Til Temir
Attacks by Turkey and its mercenary allies on Til Temir in northeastern Syria continue. The villages of Dardara and Tall Shanan are being bombarded with heavy artillery.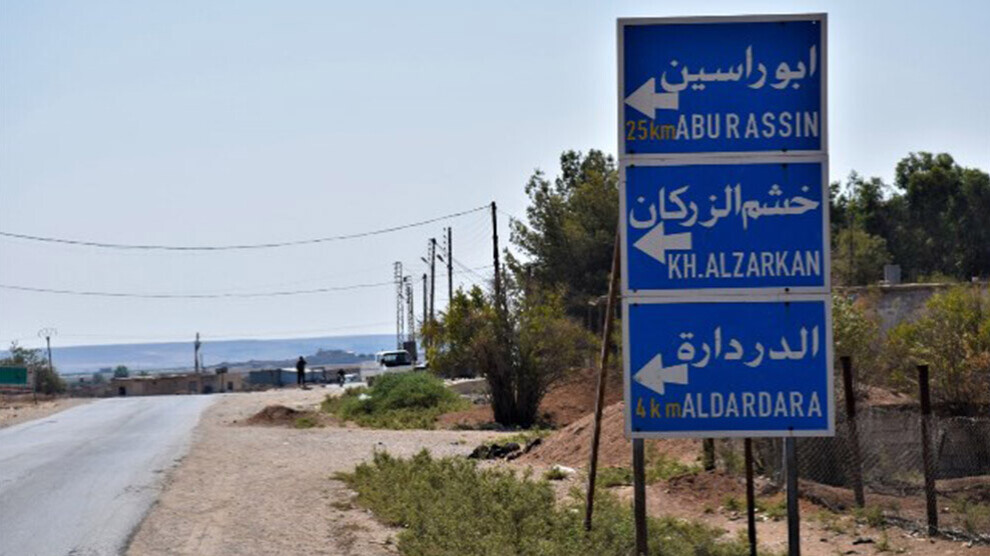 The Turkish army and its jihadist proxy forces attack civilian settlement areas in northeastern Syria with heavy artillery. The target of the bombardments are the villages of al-Dardara and Tall Shanan near Til Temir. Both villages are densely populated. It was initially unclear whether people had been injured as a result of the attacks.
The village of al-Dardara, also known as Dirdara, is located about four kilometers north of Til Temir on the edge of the only highway to Zirgan (Abu Rasen). It is a good 20 kilometers from al-Dardara to the community east of Serêkaniyê, which is also currently under fierce attack by Turkey. The village has been under almost daily attack by Turkey and its Islamist allies for weeks.
The village of Tall Shanan, located in the northeast of Til Temir and populated exclusively by Assyrians, is also repeatedly bombed. The goal is to drive out the population and incorporate the region into the Turkish occupation zone.