North East Syria registers a decrease in coronavirus cases
Doctor Ciwan Mustafa said that the coronavirus cases in North and East Syria are decreasing.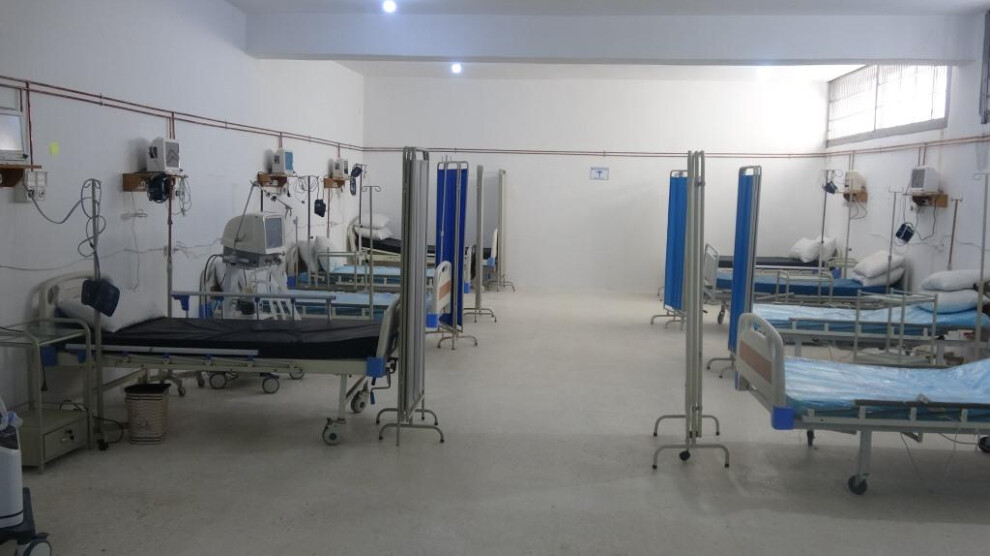 The North and East Syria Autonomous Administration Health Committee continues to fight the coronavirus pandemic.
So far, the number of people who proved positive to Covid-19 in the region has been recorded as 7,955. The number of people who died of coronavirus is 271, while 1,130 people have recovered.
In the region where strict measures have been taken to prevent the spread of the virus, the Health Committee said the spread of the virus is being controlled. Providing information about the work of the Committee, Doctor Ciwan Mustafa said that the number of cases is declining.
Underlining that everyone should continue to take personal precautions, Doctor Mustafa added that they are carefully checking any possible mutation of the virus. Doctor Mustafa said that the people should not take the epidemic lightly and added: "We do not consider the spread of the mutated virus to the region as a remote possibility. Therefore, everyone should continue to take preventive measures."
Talks with the World Health Organisation
Mustafa said they are in contact with the World Health Organization (WHO) and discussed the most effective fight against the virus. "We have a direct communication with the WHO. We are striving to fulfil WHO's directives to combat the virus in the region. We expect the coronavirus vaccine to be sent to North and East Syria soon after we held important meetings on this issue."
The chair of the Coronavirus Crisis Committee in Kobanê, Doctor Ehmed Bozan, also noted that the virus is spreading at a considerably decreased speed. He warned however that the virus may get out of control again if the curfew restrictions are not followed. Bozan added that crowded environments should be avoided.