North-East Syria Administration calls for urgent action against attacks on Shengal
The Autonomous Administration of North and East Syria raised concern over the attacks on Shengal and said that the gains of the Yazidis are under the threat of the Turkish state.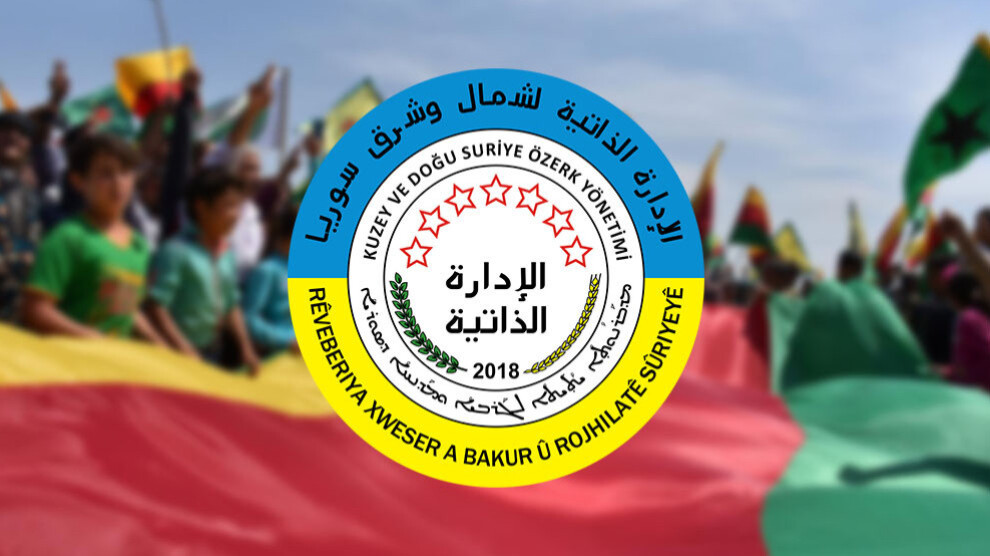 The Autonomous Administration of North and East Syria (AANES) released a statement concerning Tuesday's drone attack carried out by the invading Turkish state in the Khanasor town of Shengal (Sinjar) in southern Kurdistan (northern Iraq).
"The enemy forces carried out yet another attack targeting our people in Shengal against the Yazidis' demands for an autonomous administration and defence. The Turkish state and its mercenaries targeted the co-chair of the Shengal Autonomous Administration Executive Council, Merwan Bedel, and his children. The attack is a continuation of the policies seeking to exterminate the Yazidis. It is also a continuation of the attempts to keep Shengal under control and to continue with the massacre of August 2014," the statement said.
Emphasizing that Turkey is fulfilling its duty to take revenge for the defeated ISIS, the statement noted, "In the meantime, this attack came concurrently with the Turkish state's policies to shatter the security and stability of the region."
'GAINS ACHIEVED AGAINST ISIS UNDER TURKISH THREAT'
"As the AANES, we offer our condolences to Martyr Merwan's family, the people of Shengal and the autonomous administration, and strongly condemn all the attacks carried out by Turkey. We urge the Iraqi government, the Kurdistan regional government, the United Nations (UN) and the International Coalition to take a stand against the Turkish attacks and its overt support for ISIS. We also call on the international community to raise their voice against the attacks on Shengal and the region," the statement continued.
The AANES pointed out that, "Turkey targets the will of the peoples, wants to massacre the Yazidis and eliminate their projects."
"This attack serves ISIS and all other forces that seek to massacre the Yazidis and the peoples of the region. Urgent action is needed since all the gains achieved during the fight against ISIS are under the threat of the Turkish state."