Names of 9 civilians wounded in Serêkaniyê confirmed
The name of 9 people who were wounded in the attack launched by the Turkish state against a convoy carrying civilians to Serêkaniyê have been confirmed. They 9 were taken to the hospital in Hesekê.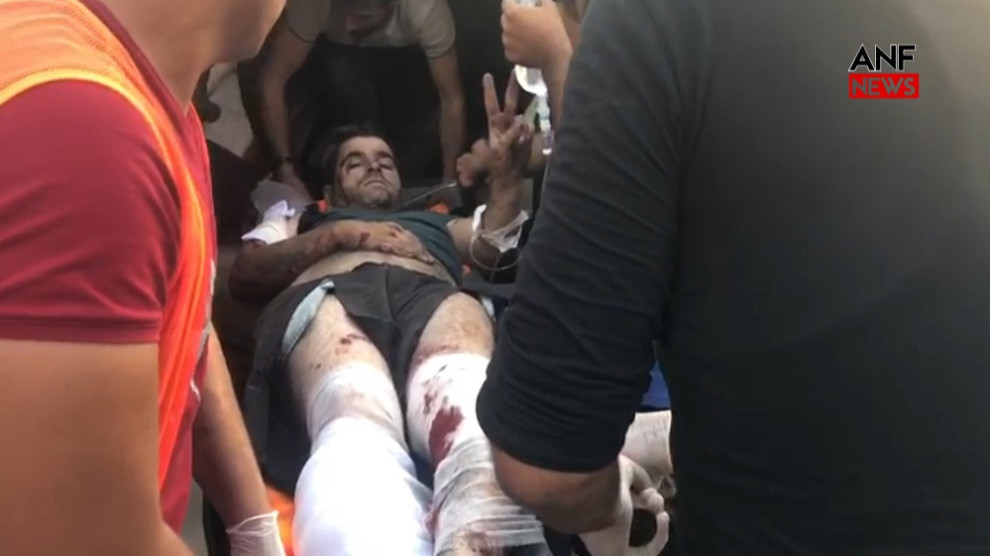 The names of 9 of the wounded in the Turkish attack targeting a convoy of civilians heading to Serêkaniyê and taken to Hesekê hospital for treatment have been confirmed.
Here is the list of the wounded who are being treated at Hesekê Şehit Sarya Military Hospital:
Xalid Xelil (60) from Til Hemis
Abdulkerim Yusuf Abdullah (40) from Tirbespiye
Talal Yusuf Abdullah (19) from Tirbespiye
Kawa Sileyman Haco (42) from Tirbespiye
Menifa Said (44) from Til Kocher
Abdurrahman Ahmed Hadi (41) from Til Hemis
Evin Yusuf El Heci (45) from Til Kocher
Behiya Cima Şexo (79) from Tirbespiye
Ciwan Mahmud Zulfo (24)