Murderers of women politicians executed by ISIS captured in successful SDF operation
The SDF have arrested 87 Islamists in a multi-day operation against the ISIS in eastern Syria. Among those arrested are the killers of local Arab women politicians Sada al-Harmoush and Hind al-Khedr.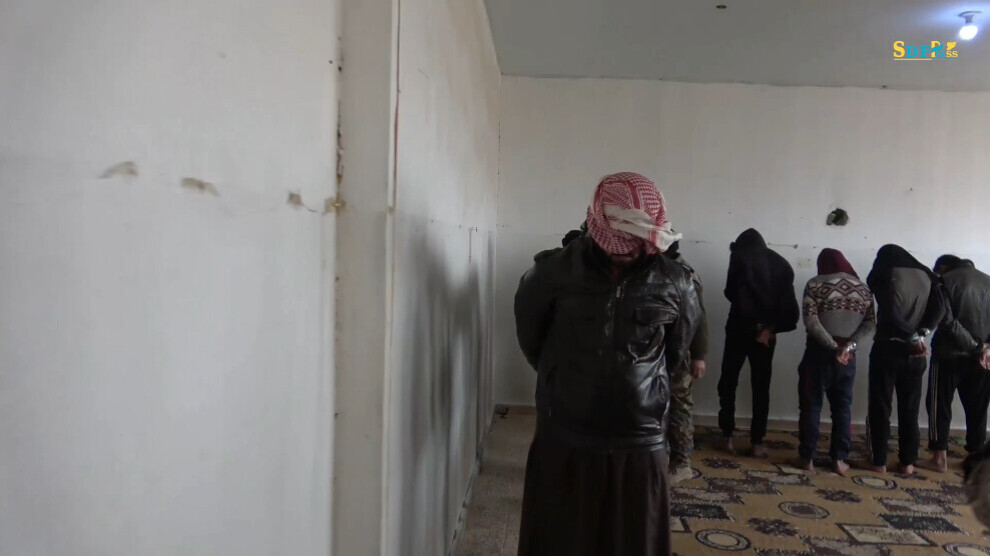 The press office of the Syrian Democratic Forces (SDF) has published a balance sheet of the operation against the terrorist organization ISIS launched in early February:
"Recently, the ISIS has increased its activity in the Deir ez-Zor region. The ISIS is strengthened by the Turkish state's attacks on the achievements in the region and is trying to reorganize. In recent days, various terrorist attacks on the population and members of the autonomous administration have taken place, especially in Suwar and the greater Deir ez-Zor area. These include the murder of Sada al-Harmoush, the co-chair of the Til Sheir Municipality Civil Council, and her deputy Hind al-Khedr. In order to avenge the murder of the two revolutionaries and prevent ISIS from restructuring and strengthening, the SDF, YPG, YPJ and internal security forces launched a comprehensive operation in Deir ez-Zor on February 5. The operation was completed on February 14.
In the course of the operation, dozens of ISIS points have been raided. In the process, a total of 87 ISIS members were arrested including the killers of the two women and numerous materials were seized. An ISIS tunnel was also discovered near al-Dashisha.
During the operation, 87 Islamists were arrested. Fifteen AK-47s, eight pistols, four sniper rifles, five hunting rifles, one Sinopal weapon, two bombs and two booby traps were recovered.
"With this successful operation, ISIS has been dealt a serious blow. Important to this success was the sense of responsibility and support of the people of Deir ez-Zor. This closeness must be maintained. Our operations against ISIS will continue," said the SDF.