'Murder of Hevrîn Xelef is a continuation of October 9 conspiracy'
Feride Ibo, a member of the Afrin Region Kongreya Star Coordination, said it was not a coincidence that Kurdish politician Hevrîn Xelef was murdered by groups backed by Turkey two years ago today, calling the murder "a continuation of the October 9 plot.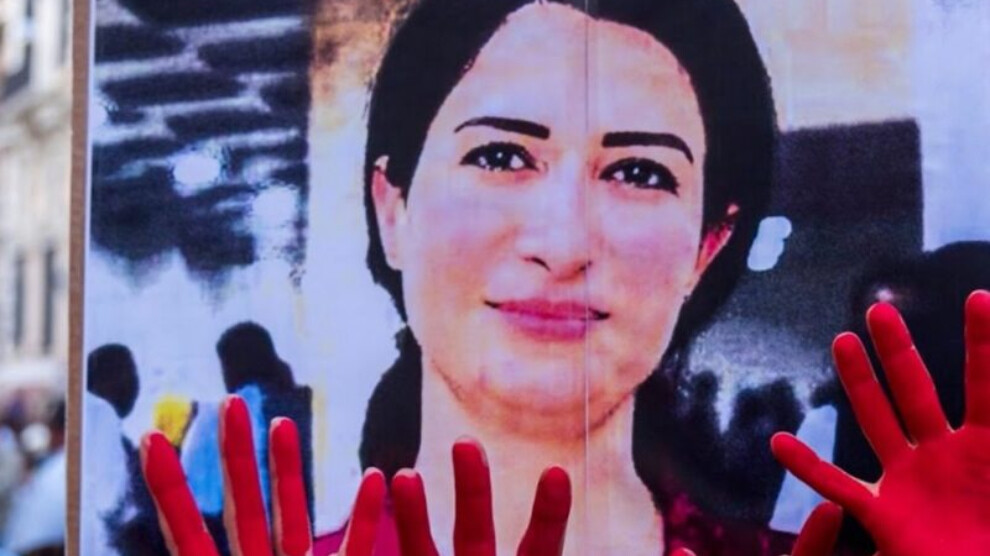 Hevrîn Xelef, Secretary General of the Future Syria Party, was assassinated by groups supported by Turkey on the international road in Qamishlo on October 12, 2019. Born to a patriotic family in Derik in 1983, Xelef studied engineering. She became one of the directors of the Qamishlo Economic Council after her civil society activities during the revolution in North and East Syria. Xelef served as the co-chair of the Energy Committee of the Cizire Region Autonomous Administration following the proclamation of the Democratic Autonomous Administration. She played a role in boosting the economy of the region as the co-chair of the Cizire Region Economy Committee in 2015.
After her economic tasks for the Cizire Region, Xelef became one of the founders of the Future Syria Party in 2018. At the founding congress of the party held in Raqqa on March 27, 2018, she was elected as the Secretary General of the Future Syria Party owing to her activism and success.
Feride Îbo, member of Afrin Region Kongreya Star Coordination, spoke to JinNews agency on the 2nd anniversary of Xelef's murder.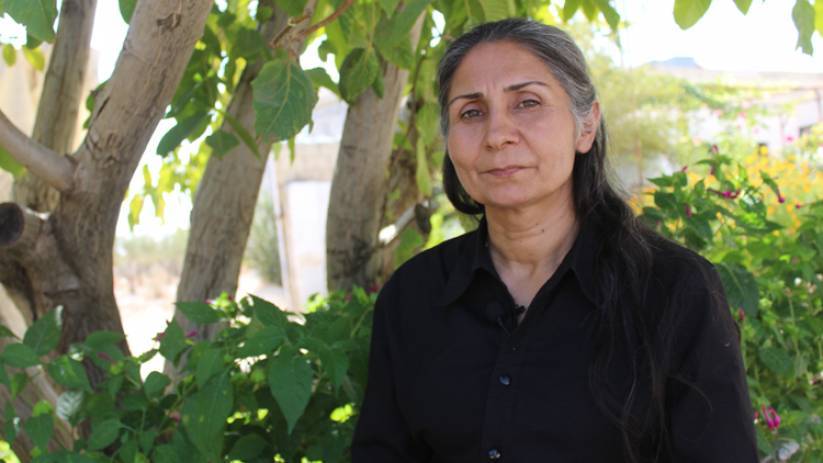 'No international response'
Îbo noted that October was a month full of conspiracies and attacks for the Kurds. "The conspiracy against Kurdish leader Abdullah Öcalan on 9 October 1998 has been continued by the hegemonic states and the Turkish state. The onslaught on Serêkaniyê and Girê on the same day in 2019, was a continuation of this conspiracy. Three days after the October 9 conspiracy, Hevrin Xelef, Secretary General of the Future Syria Party, was brutally murdered. The Turkish state wants to repeat history once again and plot against the Kurdish people. Numerous civilians have been killed as a result of these attacks. These attacks have just one goal, which is to annihilate the Kurdish people completely. Even though the whole world knows that this massacre was carried out by Erdogan, there has been no international reaction to date."
'The Turkish state and its mercenaries are afraid of the leading women'
Ibo remarked that the leading women are especially targeted, and Hevrîn Xelef was also murdered by groups backed by Turkey. She continued, "We are faced with a state that is afraid of women. After Hevrîn Xelef was murdered, Mother Akide, Zehra, Emine were murdered in Hebun. All these women were engaged in political and social work and fought relentlessly for their people. In the person of these friends, we commemorate all our martyrs with respect and gratitude."
'Our goal is the freedom of women'
Ibo stressed that they would continue to work to fulfil the goals of the murdered women. "We will expose the brutality of the Turkish state and its mercenaries to the world. We must defend ourselves against the enemy and increase our struggle, because our goal is the freedom of women and our people."