Manbij Health Committee grapples with the epidemic
Manbij Health Committee is implementing intensive measures to protect the people of the city from the epidemic.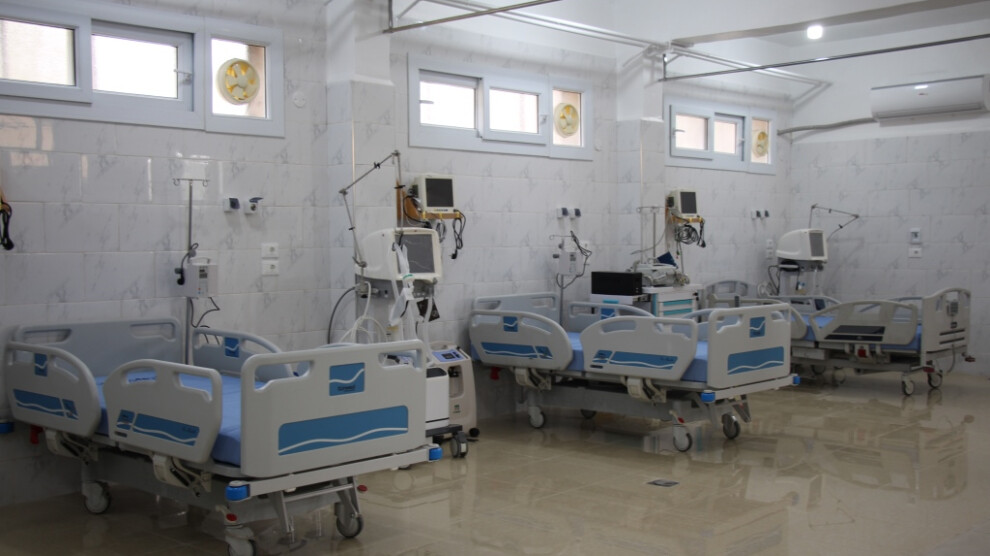 In Manbij, the Health Committee established 2 quarantine centers for the isolation of those who have moderate and mild symptoms and those who carry the coronavirus.
While mild and moderate patients are hosted in the center called 'al-Shariya' in the city, patients with severe conditions are treated in the other center called 'Covid-19'. In the meantime, the Manbij Health Committee continues its preparations to open a new quarantine center.
Ahmed Muhammed, one of the officials of the Al Sharia Quarantine Center, reminded that with the outbreak of the coronavirus in the city, all public buildings were first disinfected and contact tracing teams were formed.
Stating that the Manbij Health Committee continues to take all kinds of measures to confront the epidemic, Muhammed said that although the measures are intense, the number of necessary medical supplies and health personnel is low.
According to the data of the Autonomous Administration's Health Committee dated December 2, 2020, the total number of coronavirus cases across North and East Syria was recorded as 7,46 and the death toll as 197.