Leading member of ISIS arrested in Deir ez-Zor countryside
In a joint operation by Anti-Terror Units and the international coalition against ISIS, a leading member of the ISIS was arrested near Deir ez-Zor.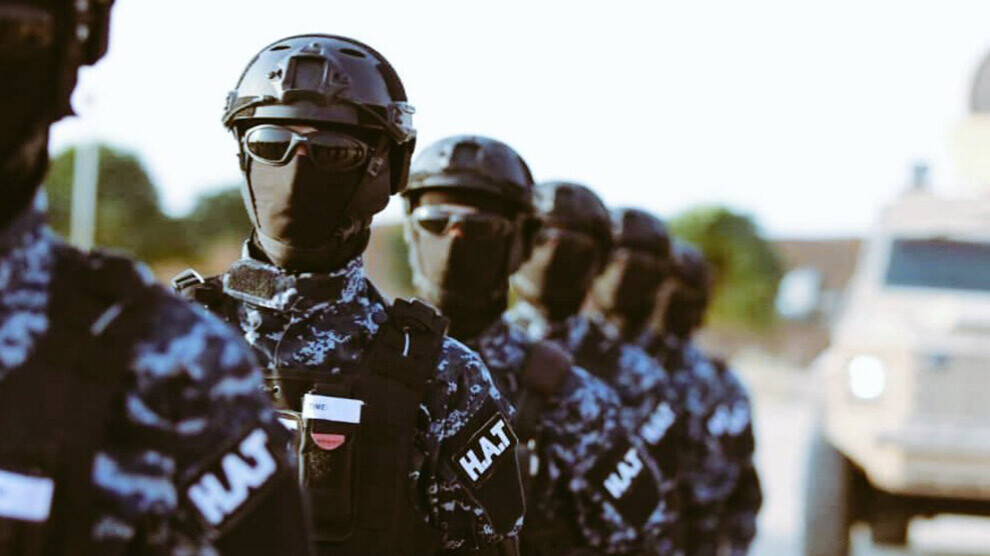 Syrian Democratic Forces (SDF) announced details of an operation carried out in the countryside of Deir ez-Zor province in the Syrian-Iraqi border region.
According to the statement published by SDF Press Office, the operation by Anti-Terror Forces (Hêzên Antî Teror, H.A.T.) of the Internal Security Forces of Northeast Syria was supported by the international anti-ISIS coalition through aerial surveillance.
A leading member of ISIS was arrested in the operation carried out place in the village of Al-Shafa near Abu Kamal, the last town on the Euphrates River in the Deir ez-Zor region. The arrested ISIS member is accused of being responsible for planning attacks, recruitment and coordination of cell activities.
The Internal Security Forces and the SDF regularly conduct targeted operations with the international coalition against ISIS against structures of the militia, which is advancing its reorganization in the shadow of Turkish attacks against the north-eastern Syrian autonomous region. Turkey's invasion, which began in the fall of 2019, has massively strengthened ISIS. Jihadists who managed to retreat to the desert in the Syrian-Iraqi border region in the course of the "Cizîrê Storm" liberation offensive have been able to reorganize largely unchallenged and repeatedly carry out attacks against civilians in both Syria and Iraq. Many of the victims are people close to the Autonomous Administration of North and East Syria.