KDP ignores Peace Mothers' letter and demands them to end protest at Semalka Border Gate
The KDP did not answer the letter sent by the Peace Mothers in Semalka demanding the delivery of the martyrs' bodies. Instead, it asked for the tent protest to end.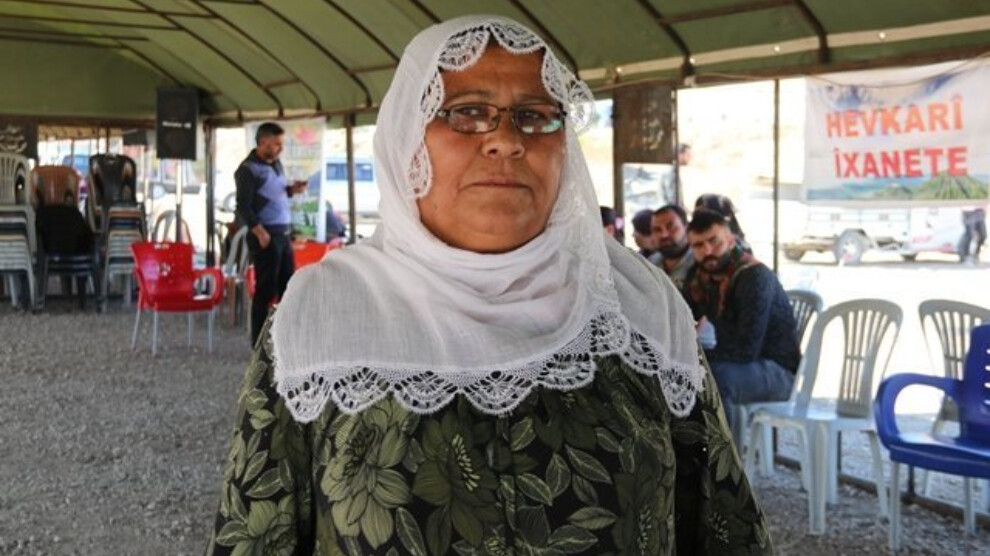 The tent action launched by the Jazira Martyrs' Families Council in front of the Semalka Border Gate has been going on for 19 days. The Peace Mothers who participated in the action wanted to cross into Bashur Kurdistan on 21 October, but were prevented from doing so by the KDP. Thereupon, the Peace Mothers sent a letter containing their demands to KDP officials.
The KDP, once again not keeping its promises, left the Peace Mothers' letter unanswered and demanded that the protest be ended. The Peace Mothers, on the other hand, underlined that they will continue the action until they are handed over the bodies of their guerrillas' sons.
Commenting on the KDP's attitude, the tent Organizing Committee member, Sebah Ali, said: "We were shocked by the KDP's approach to Peace Mothers. They said they would reply when they got the letter. However, they demanded that the protest be ended without any response to the letter."
Stating that the protesters' demand for the bodies of the fallen guerrillas to be delivered, Sebah Ali added that they will continue their protests if the KDP does not deliver the bodies.
Ali said: "If the bodies of the guerrillas are in the hands of the KDP, why are they hiding them? Were these bodies sent somewhere else? We don't know because they didn't make any statement about it and continue to refuse to say anything."