Internal Security Forces capture senior ISIS figure in Hol Camp
The operation against ISIS cells in Hol Camp continues on its fourth day. Anti Terrorist Units (YAT) captured 2 ISIS members.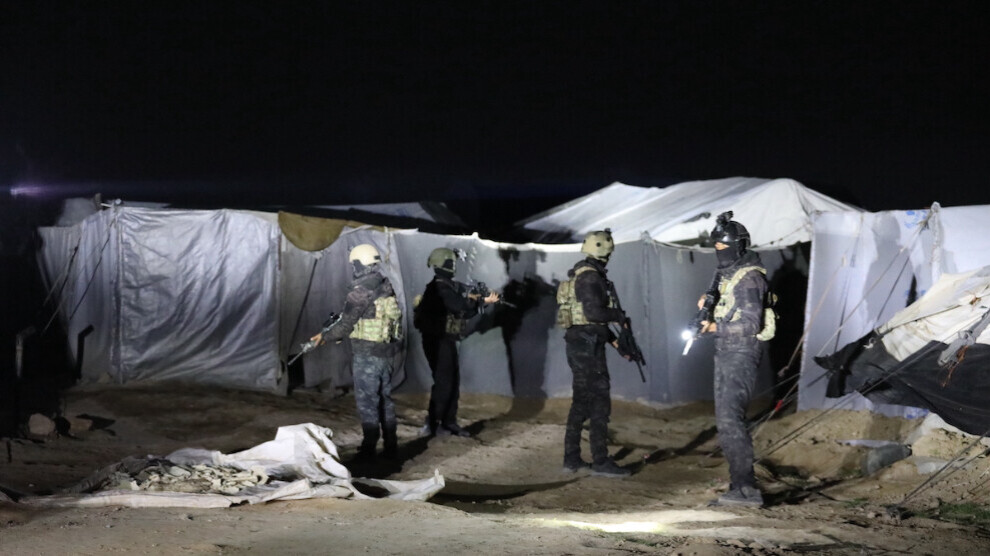 The 'Humanity and Security Operation' launched by the Internal Security Forces in Hol Camp on 28 March continues on its 4th day.
Anti Terrorist Units (YAT) organized a special operation in the camp early Thursday morning, following information they received.
Two ISIS members, including a senior member, were caught in the operation.
Hol Camp is considered one of the most dangerous places in the world. More than 60,000 people stay in this camp.
The Northern and Eastern Syrian Internal Security Forces, supported by the Syrian Democratic Forces (SDF) and the People and Women's Defense Units, YPG and YPJ, have been carrying out the operation for four days to make the camp safe.
On the morning of the fourth day, military clothing, bags and mine equipment were seized.
Search and screening activities have been completed in three sections of the camp so far. In the first three days, 53 mercenaries, 5 of whom in charge of secret cells, were captured according to the Northern and Eastern Syrian Internal Security Forces. "Numerous cell phones and computers containing information about the terrorists' cells were seized," said the Security Forces.
Tunnels, cutting tools and military equipment belonging to ISIS mercenaries were found during the searches.
Identification procedures are also carried out. At least 11,747 people have been identified so far. Currently the fourth section of the camp is being checked.