Hunger strike against Öcalan's isolation continues in Kobanê
Kobanê sees the 4th day of the hunger strike launched for the freedom of Kurdish People's Leader Abdullah Öcalan.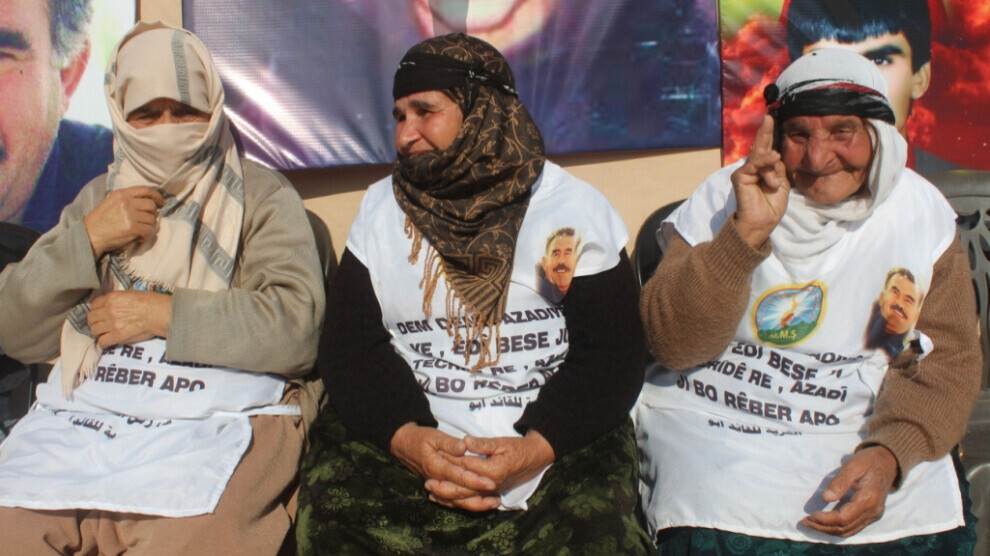 As the hunger strike initiated by the prisoners against the isolation of Kurdish people's leader Abdullah Öcalan marked its 41st day, the hunger strike that started under the lead of the Council of Martyrs' Families in order to support the action of the prisoners and to protest the arrest of DTK co-chair Leyla Güven has been continuing in Kobanê for 4 days.
In the Martyr Egid Square in the center of Kobanê, the action tent was decorated with Martyr Families Assembly flags, Öcalan's pictures, Kongreya Star flags and banners greeting the prisoners' action.
Members of non-governmental organizations are visiting the action tent each day.
Health Committee, Kobanê District Council and Kobanê Canton Council visited the action today.
'RESISTANCE INSPIRED BY ÖCALAN'S PHILOSOPHY'
Ferhan Kobanê, Deputy Co-chair of the Kobanê Canton Council, emphasized the importance of unity against anti-Kurdish policies.
Kobanê pointed out that the fight against fascism in Turkey has been continuing thanks to the Öcalan's philosophy which prompted the Kurdish people to resist and rebuild Kurdistan.
The hunger strike will continue until January 9.