Guerrilla commander Şîlan Goyî martyred in Turkish airstrike
YJA Star commander Şîlan Goyî was martyred in a Turkish airstrike. She was injured and was on her way to receive medical treatment and visit her family in Maxmur.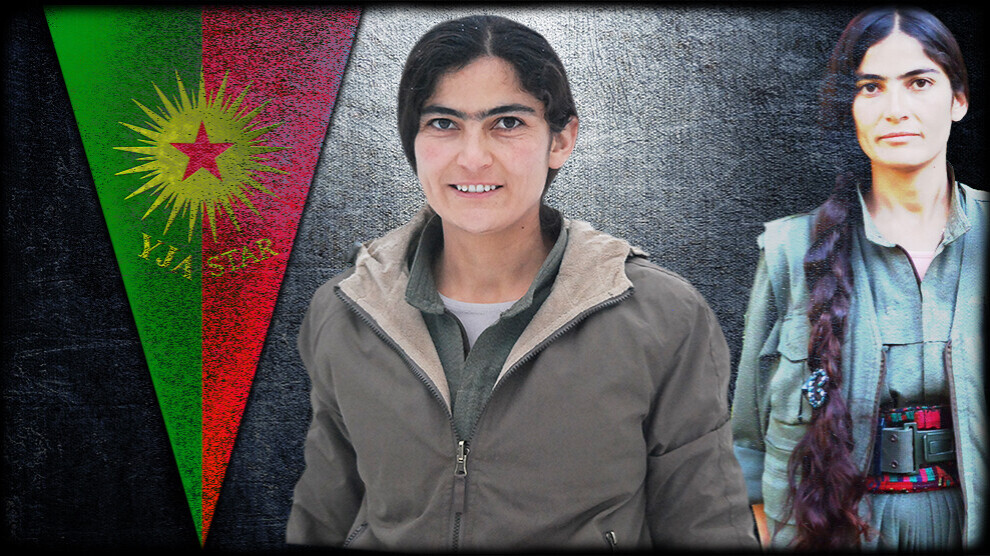 The Central Headquarters Command of the Free Women's Troops (YJA Star) released a written statement announcing the martyrdom of leading commander Şîlan Goyî.
The ID details of the YJA Star Commander are as follows:
Nom de Guerre: Şîlan Goyî
First-Last Name: Taybet Bilen
Birthplace: Hilal village in Uludere, Şırnak
Mother's-Father's Name: Rahime – Ahmet
Date and Place of Martyrdom: 8 October 2021
The statement said, "The concept of annihilation aimed at genocide against Rêber Apo [Leader Abdullah Öcalan], our people and our movement continues with vile attacks by the enemy. Our guerrilla forces nevertheless continue their victorious march and are determined to achieve their goal. The Turkish state does not know any ethical principles and values and has carried out an air strike in which our companion Şîlan Goyî, a leading commander of YJA Star, was martyred on October 8. Şîlan Goyî was injured and was on her way to receive medical treatment and visit her family and the people of Maxmur."
YJA Star expressed their condolences to the family of Şîlan Goyî and the people of Botan and Maxmur and stressed that the struggle of the martyrs for a free life with Abdullah Öcalan in a free Kurdistan will continue.
The statement said, "The people of Botan and the Bilen family can be immensely proud of our companion Şîlan." Şîlan belonged to the Goyî tribe of Botan, and her family lives in Maxmur camp in southern Kurdistan. Like countless others, she joined the liberation movement at a very young age and went to Botan in Northern Kurdistan in 2003. She fought there for years and later participated at command level in the Kobanê resistance against ISIS. She was severely wounded and returned to the war zone before completing her medical treatment. Most recently, she was in the Gare area command and was instrumental in the successful resistance against the Turkish invasion.
YJA Star described Şîlan Goyî as a woman who persistently pursued her goals and dreams with a dignified attitude and unconditionally dedicated her life to the struggle. She attached great importance to constantly educating herself, reading and writing incessantly. "Comrade Şîlan was a commander who knew how to use both her weapon and her pen very effectively," said the statement and continued:
"The fact that Comrade Şîlan Rêber was so deeply attached to Apo and the organization was also due to the fact that she herself experienced the pain inflicted on our people by the enemy. She was not only a witness to this pain, but felt it in the depth of her heart and reflected it in the songs she sometimes sang with her beautiful voice. Comrade Şîlan was very proud and never raised physical difficulties caused by her injury. Within the work of YJA Star, she reached the holistic level of a commander of modern times on ideological, military, organizational and political levels. For the Kurdish people and for Kurdistan, she created many values, shed sweat and achieved success. She had a bright future ahead of her. The fact that she fell in such a cowardly attack fills us with great sadness. As her companions, we feel very fortunate to have been able to fight shoulder to shoulder with her. We give our word that we will avenge her. For us as commanders and fighters of YJA Star, it is one of our further reasons for struggling to live like Comrade Şîlan, to fight and to develop comradeship with Rêber Apo. We will always remain loyal to her memory."