Gire Spi people: We won't forget the atrocities of Turkey
We live as refugees on our own lands, say the displaced people from northern Syria.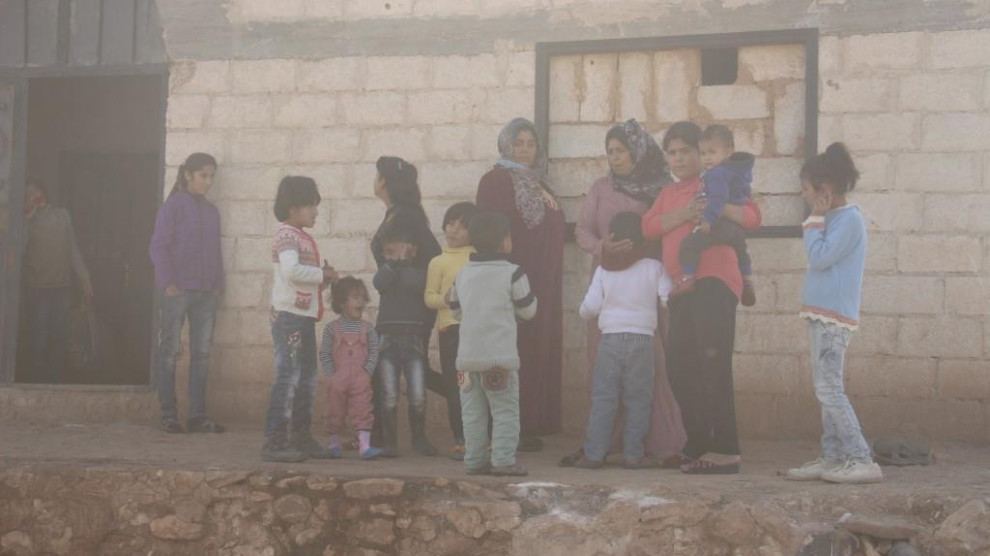 People from Gire Spi (Tal Abyad) who have been displaced due to the invasion campaign, said that they would never forget the atrocities committed by Turkish forces and allied mercenaries.
Narin Eli Rami, from Maqsuda village of Gire Spi, told that: "The mercenaries entered our village in the early morning hours, attacked and stole everything belonging to us."
The woman said they have moved to Kobane because of the attacks of the Turkish state and ISIS/al-Nusra mercenaries, adding; "The gangs stole our car and we had to walk for a night. We will never forget what they have done to us."
Emine Mustafa Hemê told the following: "The gangs entered our village secretly at night. They wanted to commit a massacre and seize the people's properties and belongings. We could hardly save our children. We have suffered a lot. We were 10 families and walked out of the village as it was bombed. Then mercenaries entered the village and stole everything we had gained with our labor."
The Turkish invasion state forces and thousands of ISIS/al-Nusra mercenaries launched an aggression against Serekaniye (Ras al-Ain) and Gire Spi on October 9. As many as 300,000 people living in the region were displaced by the attacks.
The Turkish state seeks to settle over a million Syrian refugees in the two areas to ultimately change the demography of the region, like they did in Jarablus and Afrin.
According to reports, the occupation forces repeat the policies and practices they implemented in Afrin in Serekaniye and Gire Spi now. Their goal is to displace the local population, seize their properties and settle mercenaries in their living areas.