Girê Spi Military Council vows to protect Syrian lands
Girê Spi Military Council Spokesperson Wisam Omer said that the Turkish state is attempting to occupy more territories in Syria with its attacks that have recently increased, vowing that they would do their best to protect Syrian lands.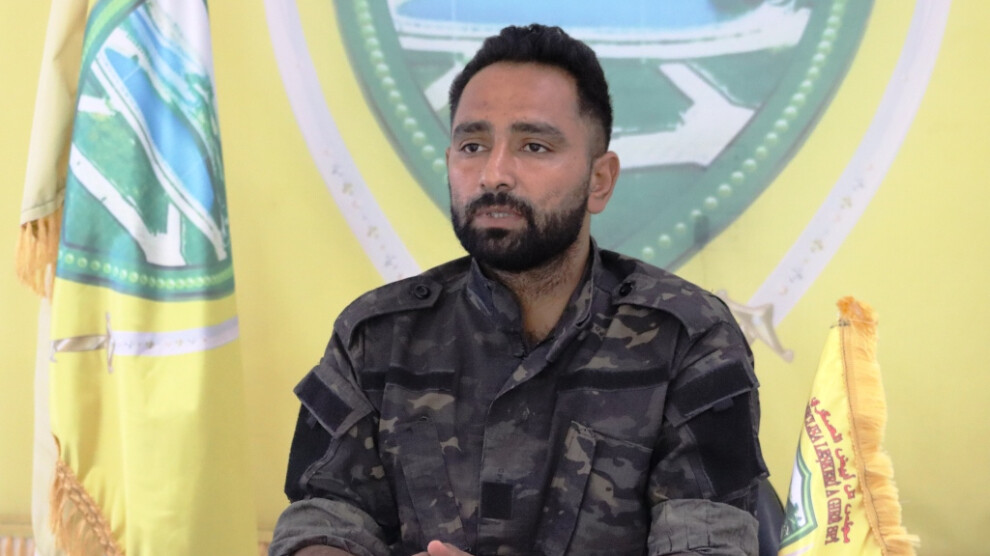 Girê Spî Military Council Spokesperson Wisam Omer made a statement on Monday about Turkey and its mercenaries expanding the range of artillery attacks on the battlefronts.
Omer remarked that the Turkish army and its mercenaries continued bombing the villages close to the battlefronts with all kinds of weapons in defiance of the international agreements and ceasefire signed with the guarantor state, Russia, for the protection of civilians.
Pointing to the recent Turkish drone attacks, Omer said, "This shows that the Turkish state intends to expand its occupation and shatter peace in the region. Turkish drones targeted a vehicle belonging to the Internal Security Forces on the Ain ​​Issa Road on July 28."
Omer criticized the role of "Russia as a guarantor state" in the crimes committed by the Turkish state against the region and its indifference to the demands of local people protesting the attacks in front of Russian military bases. He vowed that they would protect the Syrian lands against any and all attacks by the Turkish army.