Former peshemerga says that silence about chemical weapons is also damaging South Kurdistan
Ismail Ali Ismail, one of the former executives of the KDP, said that the silence about the chemical weapons used by the Turkish occupation is also an attack on the achievements of Bashur Kurdistan.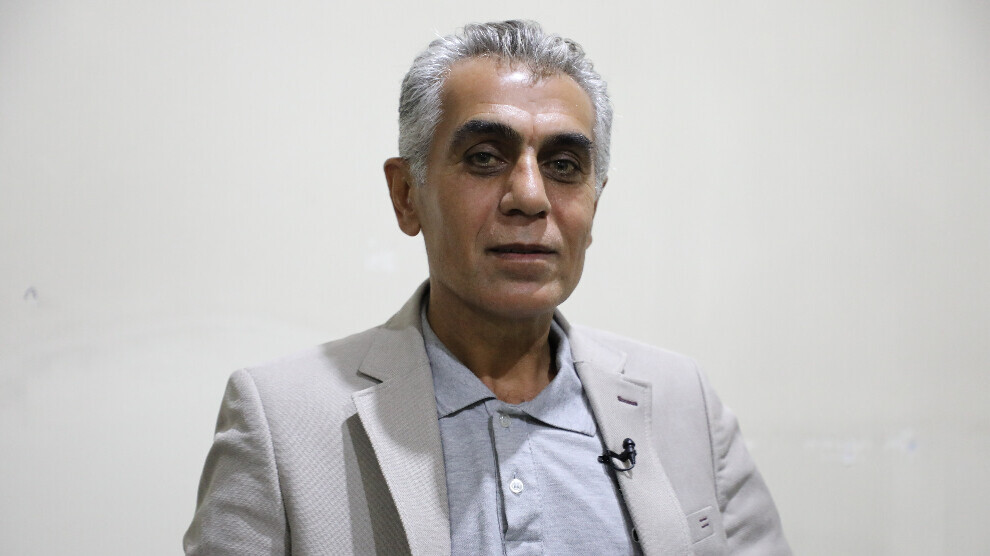 Ismail Ali Ismail, a former peshmerga and executive of the KDP, is one of those who reached Rojava Kurdistan illegally in 2019. Reminding that the Kurdish enemies have used all kinds of weapons against the Kurdish people and the guerrillas in Bashur Kurdistan for more than 6 months, Ismail said: "Turkey used many banned weapons, such as chemical weapons, against the guerrillas. Despite all these attacks, Turkey could not break the resistance. There is resistance everywhere. This vile enemy, who has no moral standards, is not only using chemical weapons against the guerrillas, but also against the people and nature of Kurdistan."
Pointing to the ongoing silence of the government in Bashur Kurdistan, Ismail said: "It would be difficult for Bashur Kurdistan to exist if there were no guerrillas. The government supports the invaders. The KDP has been helping Turkey from the very beginning. Some time ago, gas masks were on the way for the guerrillas. The KDP confiscated them. 44 guerrillas were killed in chemical weapons attacks in 6 months, but the KDP government did not make any statement. The martyrs were Kurds, serving the Kurdish national revolution. The people of Bashur Kurdistan, who were affected by the chemical attacks used by the enemy, are also in hospitals, but nothing was said about this."
Saying that the KDP is an obstacle to the people who want to resist the occupation, Ismail said: "The KDP does not allow the people to take action against the enemy. It is clear from this that it is supporting the invaders."
Saying that the people of Bashur Kurdistan should help the guerrillas who are serving the people of Kurdistan despite all the pressures and obstacles, Ismail added: "The guerrillas are fighting selflessly for the four parts of Kurdistan. Our people must increase their actions and bring the government to a standstill against the vile invaders and the chemical weapons they use."