Five civilians abducted in raid by occupation militia in Ain Issa
Five civilians have been abducted from a village in the northern Syrian town of Ain Issa by the occupation militia "Ahrar al-Sharqiya." They are apparently accused of collaborating with the SDF.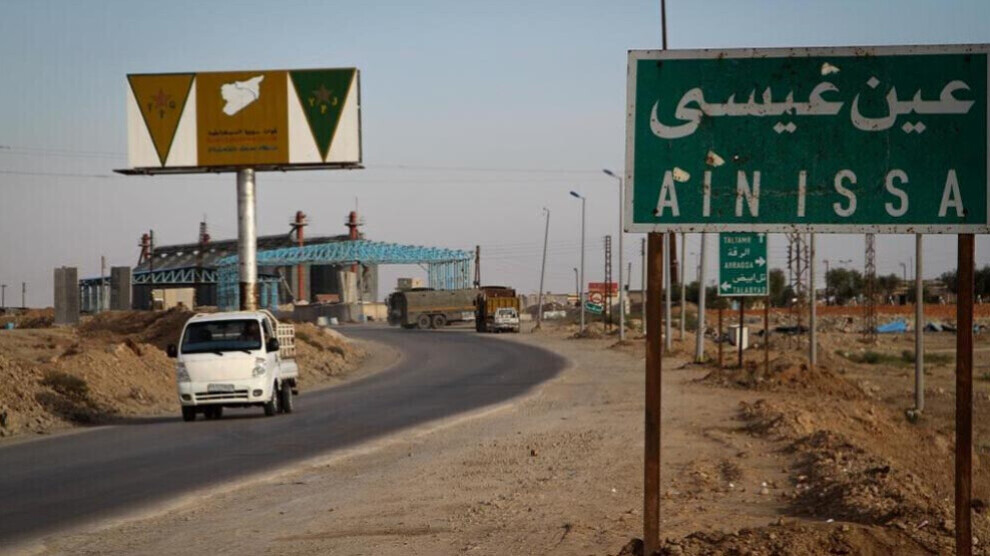 Five civilians were kidnapped by mercenaries of the occupation militia "Ahrar al-Sharqiya" and the so-called "military police" during a raid on the village of Shergirak near the northern Syrian town of Ain Issa. It was learned that the victims, who are members of the Hamidi Sheikh family, are accused of cooperating with the Syrian Democratic Forces (SDF). It is unclear where the civilians were taken. They are believed to be held in an internment camp run by the occupation forces.
The Islamist mercenary group Ahrar al-Sharqiya is part of the invasion corps "Syrian National Army" (SNA) established by Turkey and acts as an ally of the Turkish regime in the occupation of northern Syria / Rojava. Founded in 2016 by former members of Al-Qaeda-affiliated militias, the group has been known for its brutality since the invasion of Afrin.
In October 2019, the war crimes of Ahrar al-Sharqiya reached a climax with the murder of Hevrin Khalaf. The Kurdish politician, who was also secretary general of the Future Party of Syria, was ambushed by the militia in the course of the war of aggression against Serêkaniyê and Girê Spî, which violated international law. Near Qamishlo, she was dragged from her car and maltreated. The 34-year-old woman's body was mutilated before she was executed,. According to the autopsy report, Xelef's body had numerous injuries, including many bullet wounds, fractures on her legs, face and skull. Her scalp was partially detached because her hair had been pulled.