Fierce fighting near Ain Issa
During fierce battles between the SDF and the Turkish invading forces, a military vehicle of the attackers was destroyed, and a tank was hit.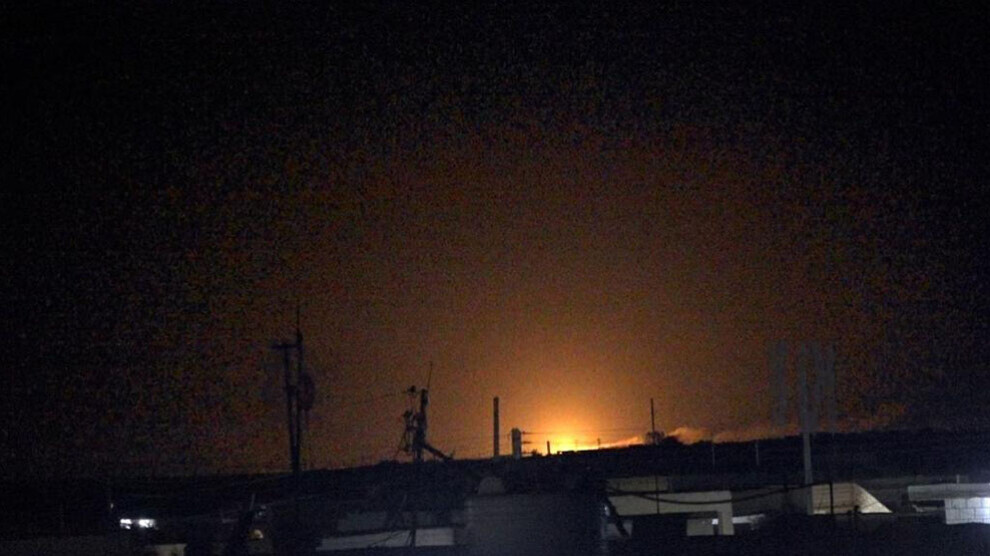 During the night, fierce fighting broke out between the Turkish army and its mercenaries on the one side and the Syrian Democratic Forces (SDF) on the other near the embattled villages of Muelek and Seyda in the self-governing northern Syrian district of Ain Issa.
The Turkish troops had launched a ground attack at around 1:30 a.m., which was immediately retaliated by the SDF. In the process, a military vehicle belonging to the attackers was destroyed and a tank was hit. While the fighting around the villages continued throughout the night, the Turkish army shelled the strategically important M4 highway and surrounding towns with artillery shells.
Attacks on the region have increased massively in recent months. With the approval of Russia, the guarantor power of the ceasefire broken by Turkey, Turkey is attempting to occupy Ain Issa district by cutting off the connection between the self-governing regions of Rojava.