Farewell to six SDF martyrs in Dêrik and Tirbespiyê
In Dêrik and Tirbespiyê six fighters who fell in the resistance against the Turkish occupation of Northern Syria were laid to rest.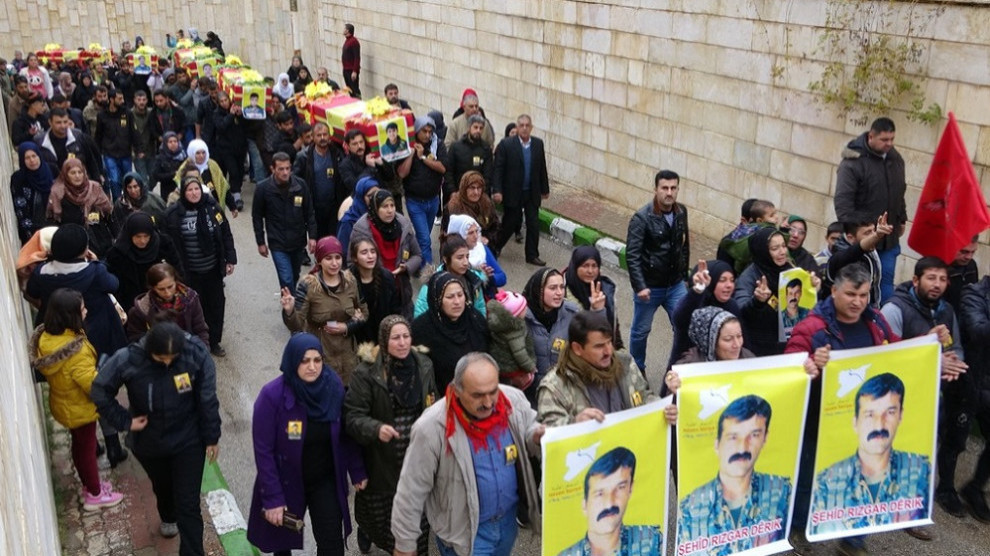 SDF fighters Ferat Bozgurt (Agir Agirî), Çekdar Ayvalîk (Artêş Arkêş), Resûl (Delîl Çinar), Aydin Akar (Mahir Avaşîn) and Welat Feysel (Rûbar) were laid to rest in Dêrik. The bodies were accompanied by hundreds of people in the final journey from the Şehîd Hogir hospital to the Şehîd Xebat Dêrik cemetery.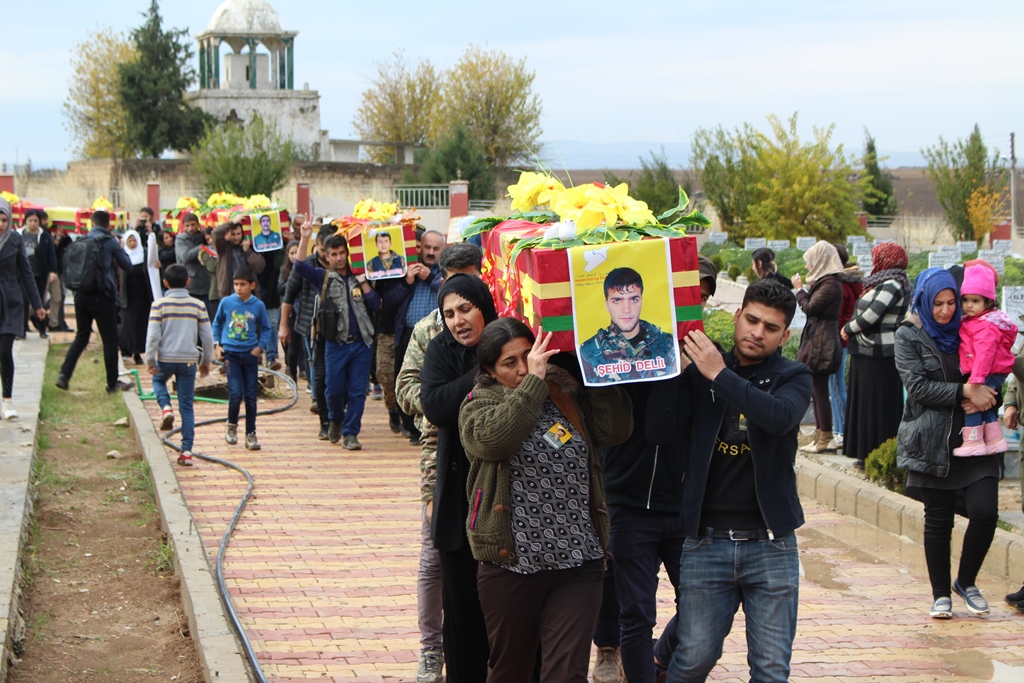 At the farewell ceremony, which began with a minute's silence, Eyşe Hiso, co-chair of the PYD, gave a speech in which she expressed her condolences to the bereaved. The PYD leader pointed out that the Turkish state is trying to wipe out all the achievements of the region's people.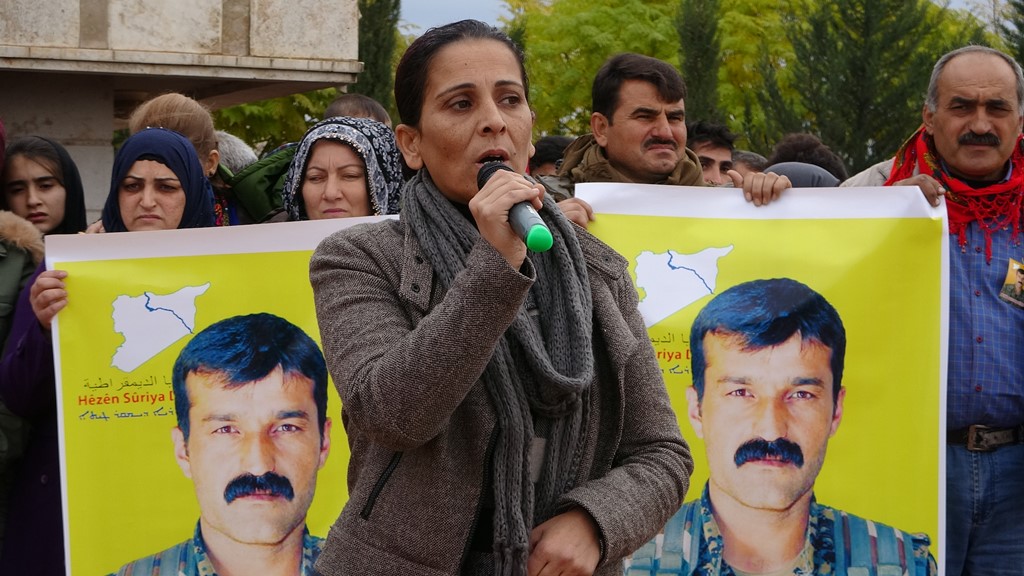 It was then announced that YPG commander Ismet Ismail (Rizgar Dêrik) from Dêrik died on 7 July 2018 in Efrîn-Mabeta with seven other fighters. The martyrs were laid to rest after the reading of the death certificates.
In Tirbespiyê SDF fighter Cemîl Kêlo (Demhat Tirbespiyê) was laid to rest. Hundreds of people from the district took part in the funeral.