Families of martyrs: "Kurds should get united against occupation"
The families of martyrs in Aleppo have responded to the invasion attacks of the Turkish state saying that KDP should take a stand against the invasion.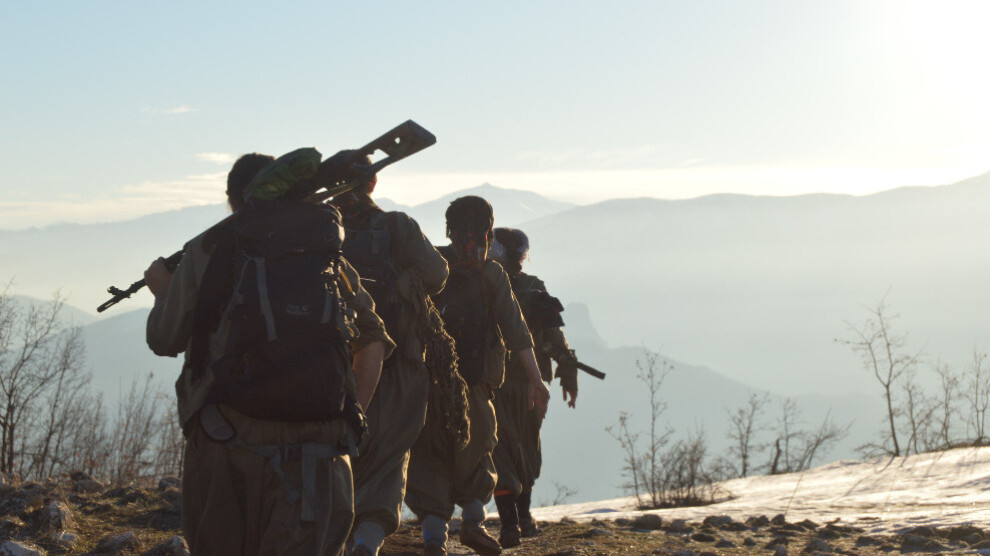 The invading Turkish state has been carrying out invasion attacks against Medya Defense Zones since April 23. Families of guerrillas in Aleppo reacted to the invasion attacks and urged the Kurdish people to fulfill their responsibilities.
'WE SHOULD NOT BE SILENT'
Martyr Timav Cudi's mother, Mewlide Hibo said, "My son was martyred in this struggle. The guerrillas are our children. We must prevent the invasion of Kurdistan. We should pursue the path of martyrs. Silence destroys Kurdistan. Why does the KDP (Kurdistan Democratic Party) take no action against the Turkish state which bombs the mountains of Kurdistan and massacres the people there? The Turkish state is committing genocide. It now wants to do in South Kurdistan what it did in Afrin. The Kurdish people should realize their national unity as soon as possible."
'THERE IS A HISTORIC RESISTANCE'
Speaking after, Martyr Kurdiman's brother, Cewdet Mihemed said, "We do not accept the KDP's attack on Medya Defense Zones together with the Turkish state. This does not serve the interest of the Kurdish people. Kurds should not fight each other. Every Kurd has a duty to protect her/his own land. The guerrillas mount historic resistance. The Turkish state is trying to carry out a massacre. As the families of martyrs, we stand by our fighters."
'KDP SHOULD MAKE A DECISION'
Martyr Mezlum's mother, Semira Umer said, "We protest the Turkish state's attacks on Avashin, Zap and Metina. The Turkish state wants to invade South Kurdistan and to massacre the Kurdish people. The Turkish state cuts trees and the KDP is just watching them. The KDP is paving the way for attacks against the guerrilla. The KDP should now make its decision. There should be no relations with the enemies of the Kurdish people."