Delegation from Belgium arrives in North East Syria
A delegation from Belgium which includes members of the Chamber of Deputies has arrived in Rojava. The delegation includes representatives from civil society organizations working for victims of terrorism.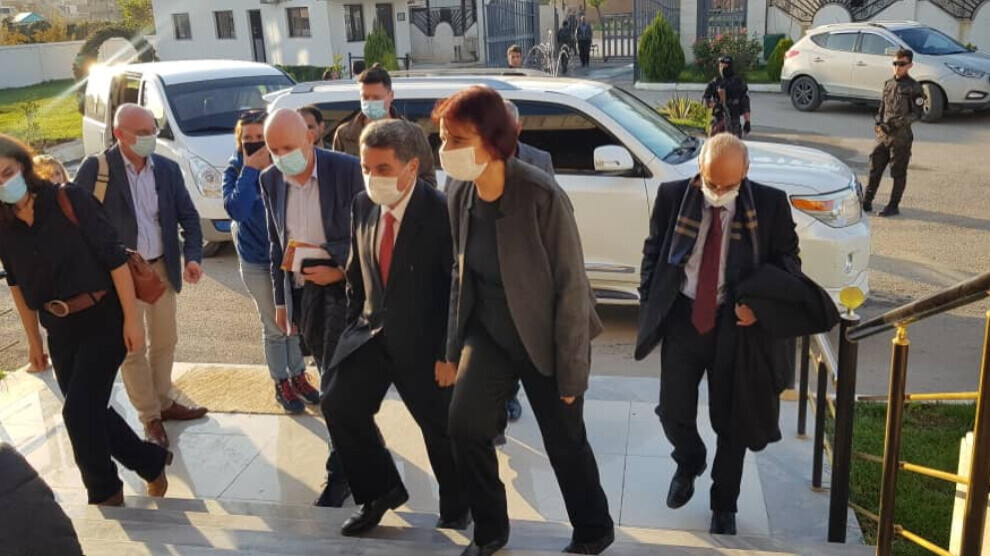 A delegation from Belgium made up of members of the Chamber of Deputies has arrived to north-east Syria.
The delegation, in addition to Belgian parliamentarians George Dalman and Koen Metsu, also includes Philippe Vansteenkiste, chairman of Victims Europe, a non-profit organization that campaigns for the rights of victims of terrorism, Rudi Melek from the "Network of Associations of Victims of Terrorism" (NAVT), the international cooperation of organizations on the subject of terror with the aim of representing victims' interests at the level of the European Union; Heidi De Pauw, chairwoman of the "Child Focus" foundation.
The delegation was first met at the Sêmalka border crossing and then visited the Foreign Affairs office of the Autonomous Administration of North and East Syria.
The co-chair of the department, Abdulkarim Omar, and his deputies Fener El Kiêt and Mizgin Ehmed from the European Representation of the Northeast Syrian Autonomous Administration attended the close-doors meeting. One of the items on the agenda is an exchange of approaches to help and support victims of terrorism. After almost ten years of war in Syria, the lives of an entire generation of children and young people are deeply affected.
Speaking at the press conference, George Dalmani and Koen Mesto said: "We discussed Belgium's support for the region in the fight against ISIS and its cells as well as its role in the International Coalition. In addition, we talked about the great struggle of the SDF and the Autonomous Administration on behalf of the world against the threat of ISIS."
The two MPs added that they would bring the situation of the Autonomous Administration to the European agenda.