Decapitated body of a woman found in Hol Camp
The Internal Security Forces in Hol, the most dangerous camp in the world, found the beheaded body of a Syrian woman, bringing the number of murders this year to 25.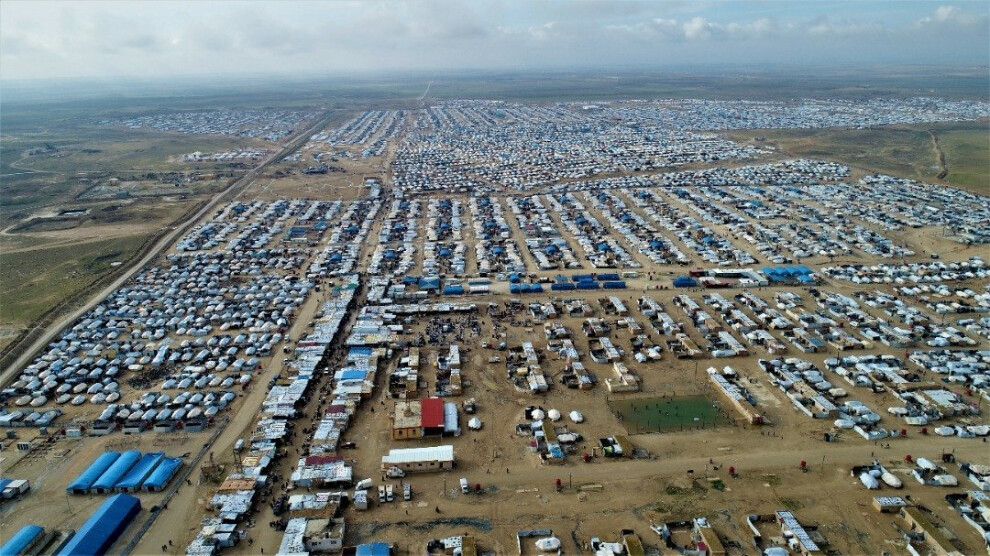 The Internal Security Forces in the Hol (also al-Hawl) Camp have found a beheaded Syrian woman in the sixth sector designated for Syrians. The woman was born in 2003 and came from the Syrian governorate of Homs.
On Thursday (June 23), a Syrian woman was shot in the head and on Wednesday (June 22) the body of a murdered woman was found on the football field within the third sector designated for Iraqis inside the camp.
With the new case, the number of people killed in the camp since the beginning of this year has risen to 25, both women and men, while the number of those injured in similar incidents with motives for murder has reached 14, among them women and men. However, many murders remain undetected, as people simply disappear and their bodies are buried under tents or in other places.
The Hol camp, which consists of 9 sectors, houses 56,097 people, including 29,152 people who hold Iraqi citizenship (7,791 families) and 18,863 Syrians (4,998 families).
The camp is also home to 8,109 women and children of ISIS foreign mercenaries (2,416 families) of 54 foreign nationalities. The ISIS women and children are held in the ninth sector of the camp.
Secret ISIS capital
The Hol Camp currently hosts 29,142 refugees from Iraq, 18,903 from Syria and 8,109 relatives of ISIS jihadists. The ISIS terror in the camp is possible in part because the countries of origin of many of the jihadists do not take responsibility for their nationals. With the latest wave of Turkish attacks, the murders in the camp have also increased. Hol is considered the most dangerous refugee camp in the world.