Damascus government's embargo sparks a humanitarian crisis
As the government of Damascus perpetuates the embargo on Sheikh Maqsoud and Ashrafiyah neighborhoods of Aleppo, citizens say that they are faced with a humanitarian crisis.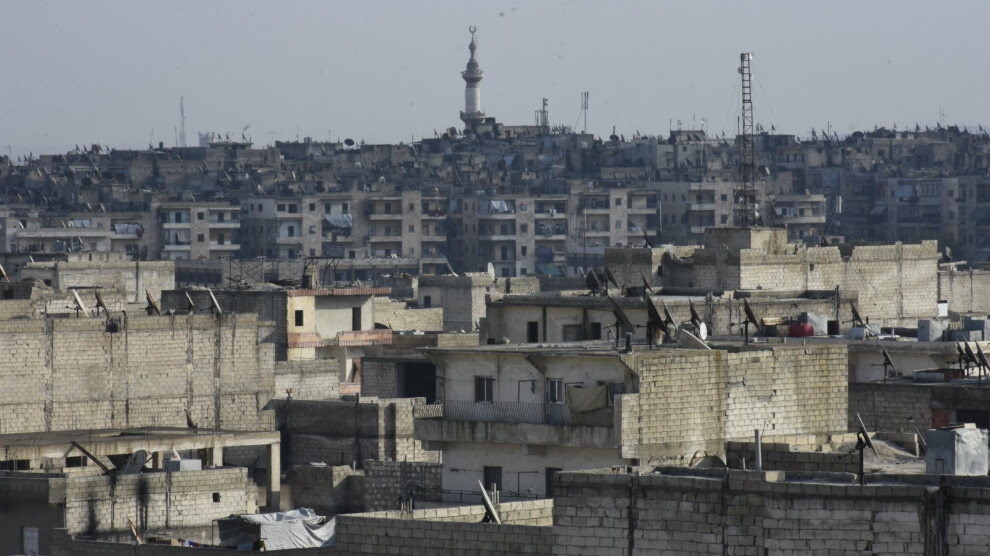 The embargo imposed by the Damascus government on the Sheikh Maqsoud (Şêxmeqsud) and Ashrafiyah (Eşrefiyê) neighborhoods in Aleppo, continues. The situation negatively affects the lives of the citizens in these two neighborhoods where Kurdish, Syriac, Turkmen and Arab peoples live. The neighborhoods, which are home to 150 thousand people, are known for their textile workshops. Due to the embargo, citizens have serious difficulties in supplying fuel and basic food even. A liter of diesel is sold for 2 thousand Syrian pounds on the black market.
"EVERYTHING IS ON THE BLACK MARKET"
Before the embargo, the two Neighborhood Assemblies had provided citizens with a barrel of diesel for 41,800 Syrian pounds. However, the barrel of diesel on the black market now costs 400,000 Syrian pounds. A kilo of gas is sold for 6 thousand Syrian pounds. A citizen who wants to buy 9 kilos of gas pays 54,000 Syrian liras, which equals the salary of a Damascus government official. In an attempt to ease the burden on the people, the Neighborhood Assemblies provide each family with two kilos of gas for 600 Syrian pounds.
"THERE IS AN AGREEMENT WITH THE TURKISH STATE"
Speaking on the subject, Mihemed Şêxo, Co-Chair of Sheikh Maqsoud and Ashrafiyah Neighborhood Assemblies, said: "There is an agreement between the Turkish state and the government of Damascus. That is why the Damascus government is imposing an embargo on Shehba, Sheikh Maqsoud and Ashrafiyah. How can the government of Damascus ever make an agreement with the Turkish state that occupies Syrian territory? Moreover, we are the citizens of Syria and we call for the unity of Syria. Are these sanctions imposed on us because we protect Aleppo from the gangs? We gave many martyrs to achieve these gains which we will protect. The Damascus government should stop partnering with the invaders. For a permanent solution, a dialogue process should begin among the Syrian peoples."
HUMANITARIAN CRISIS
Warning of a humanitarian crisis in the event that the embargo continues, Şêxo continued, "Despite the embargo, we have distributed bread to the people today. We will try to find an alternative. However, the UN and the international community should do their part to stop this embargo."
"WHAT IS OUR CRIME?"
Another citizen by the name of Fatme Mihemed also complained of difficulties due to the embargo; "We are experiencing a fuel problem. We cannot find diesel because the roads are closed. Because of the embargo, we cannot raise our children in a healthy way. What is the fault of my 4-year-old grandson? Why do they impose an embargo and increase the prices of basic foods?".