Meeting for the renewal of Social Contract underway in Hesekê
The work of the committee established for the reorganization of the Social Contract is taking place in Hesekê.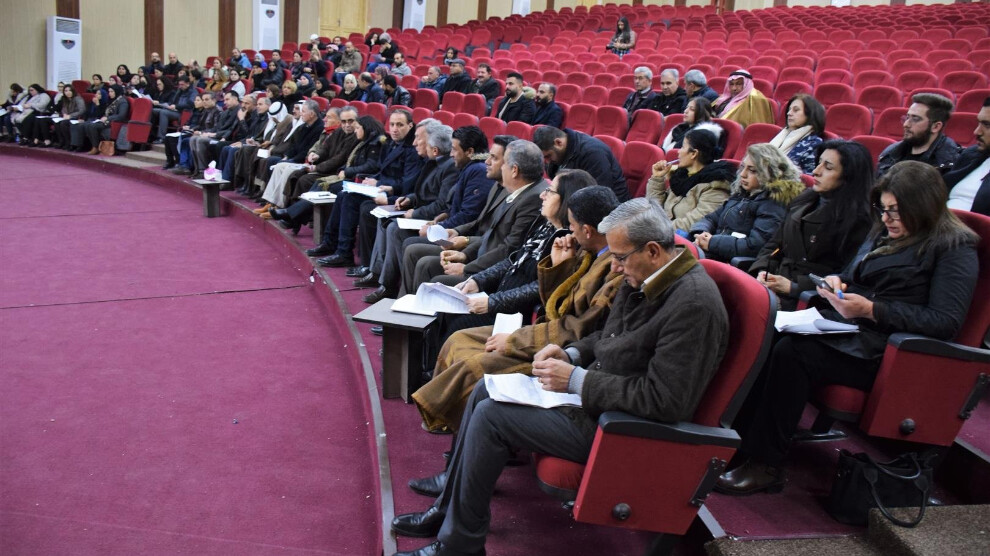 The Committee for the Reorganization of the Social Contract of Northern and Eastern Syria continues its work in the Serdem Hall in the Cultural Center in Hesekê today. In the meetings last month, 30 percent of the Social Contract was changed.
158 delegates attended the new round of meetings this week.
Making a press statement after the first meeting, on Monday, Committee member Ariya Mele Ehmed said that work is advancing and that they expect this round of meetings to last three days.