Cizire Administration calls for action to stop Turkish attacks
Turkish attacks killed 235 civilians, including 22 children, and injured 677 others. At least 300,000 people were displaced by the aggression.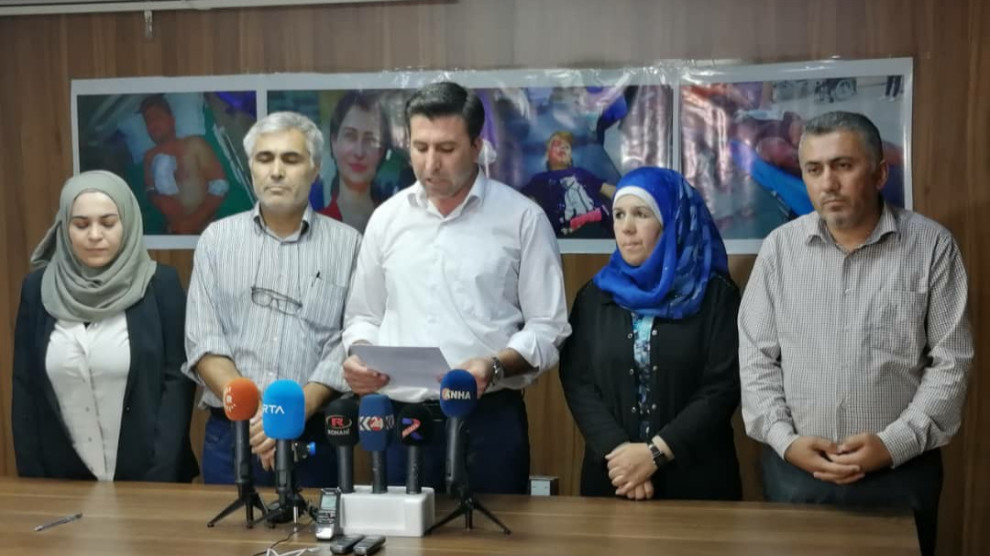 The Democratic Autonomous Administration of Cizire Region held a press conference in Heseke and issued a call to the United Nations and the international community.
The press statement read by the Autonomous Administration Council Co-president Telet Yûnis said the following;
235 CIVILIANS INCLUDING 22 CHILDREN KILLED
"The whole World sees the unlawful and immoral attacks of the Turkish state and allied mercenaries against the territory of North and East Syria where communities and belief groups live together in peace.
The attacks displaced at least 300,000 people and killed 235 civilians, including 22 children, while 677 others were injured. There are dead bodies still trapped under the rubble and dozens of civilians are waiting to be treated in Serêkaniyê.
The U.S. delegation led by Vice President Mike Pence announced a ceasefire agreement in Ankara on 17 October 2019. The agreement stipulated the cease of hostilities for 120 hours, which was set to be followed by a permanent ceasefire. SDF and the Autonomous Administration approved this agreement in order to ensure the protection of civilians and to avoid a humanitarian crisis due to the attacks. While SDF remained committed to the ceasefire agreement for two days since it was announced, the Turkish state forces and mercenaries still continue their attacks with warplanes and heavy weapons that aim for civilian massacres in and around Serêkaniyê.
During the past two days after the announcement of the ceasefire, Turkish attacks have killed 17 people and injured 24 others. In addition, there are dead and injured people who remain trapped under the rubble after the attacks by Turkish jets and artilleries. Medical and emergency teams cannot get access to the area due to the ongoing attacks of the Turkish state.
On this basis, we call upon the mediator US, the United Nations, international community and all world peoples to put pressure on Turkey to stop its attacks against civilians and to adhere to the ceasefire."
RELATED NEWS: