Civilian massacre carried out by Turkey in Serêkaniyê - UPDATE
Turkish war planes bombed civilian convoy heading from Cezire to Serêkaniyê.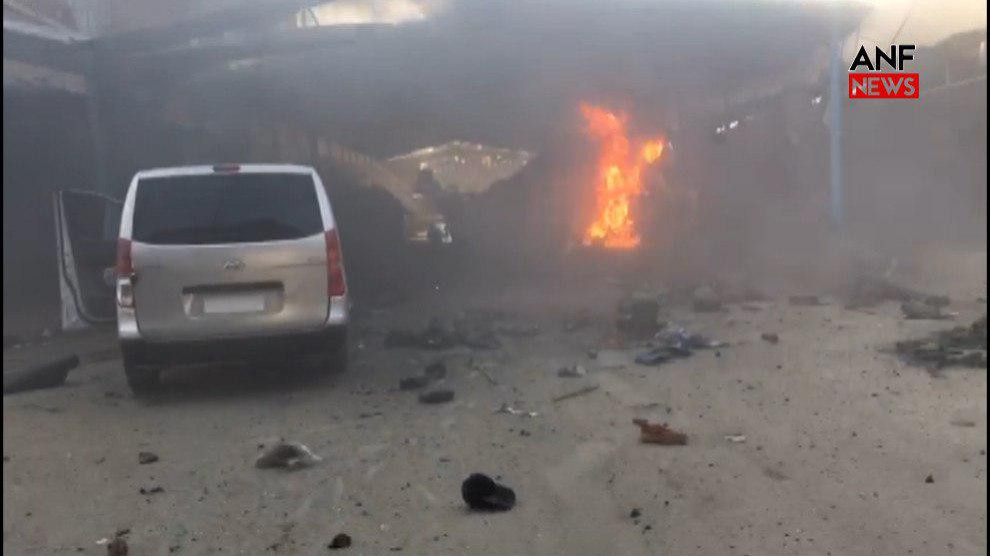 Turkish jets struck a convoy heading from Cizire to Serêkaniyê on Sunday.
Latest information from the spot of the massacre said 11 civilians fell martyr and 74 were injured.
Hawar News Agency (ANHA) journalist Seed Ehmed fell martyr while his comrade Mehmet Ekinci was wounded.
Journalists from France and Brazil are also reported to be in the targeted convoy.
Those injured in the attack have been rushed to hospital.