Autonomous Administration opens first Health Academy in Hesekê
The city of Hesekê is the location of the first Health Academy in the autonomous region. The institute, which was set up by the Autonomous Administration, provides 35 training positions in health and nursing.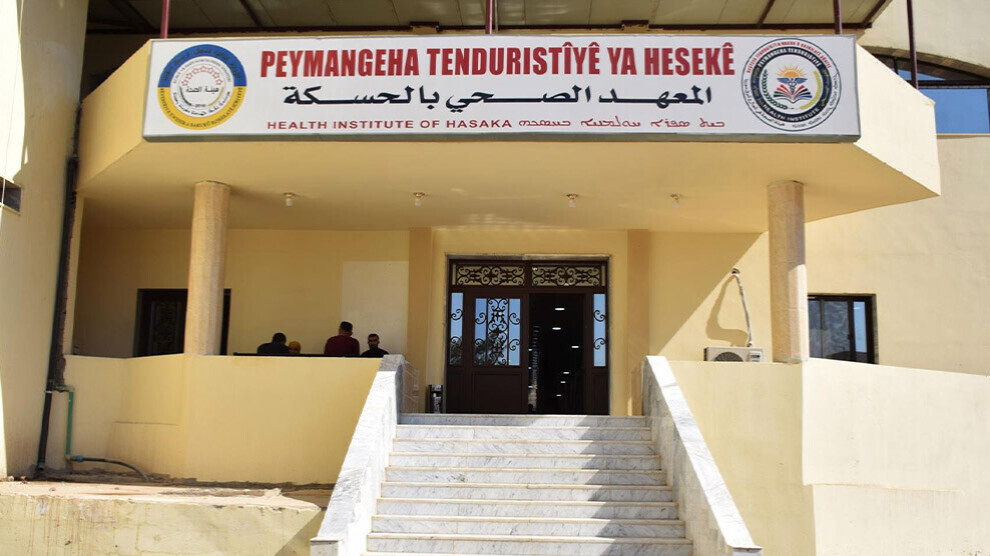 The first Health Academy in Northern and Eastern Syria has been opened in Hesekê. Numerous people attended the opening ceremony of the educational institution, including doctor Dr. Ciwan Mistefa, co-chair of the health committee of the Autonomous Administration, Sîham Mele Ali, the committee spokeswoman for Hesekê, the co-chairs of the People's Council Xebat Silêman and Semer Abdullah, as well as many residents of the city.
Dr. Mistefa said that at the beginning there are 35 apprenticeships in health and nursing available, and added that the apprenticeship lasts two years.
The red ribbon was cut by Sultana Ehmed, mother of YPG fighter Qehreman Çiçek, who fell as a martyr in the liberation of Ain Issa in 2015.
In order to look after and care for patients in the best possible way, the trainees learn in class all the necessary knowledge of health and nursing, nursing science, natural sciences and medicine. The humanities and social sciences should also be among the subjects as the legal foundations of the profession, health policy and economics. The imparting of specialist knowledge, practical learning with case studies and exercises also play a major role in optimally preparing young women and men for dealing sensitively with sick people. The Autonomous Administration is working flat out to expand the health academy and open additional locations.