Arms dealer arrested in Raqqa
A suspected arms dealer has been arrested in Raqqa.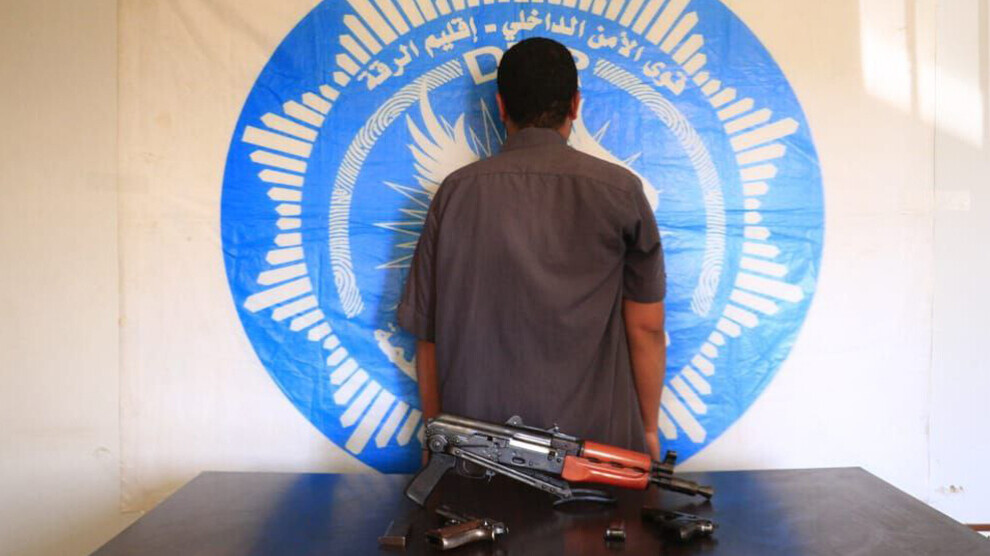 The security forces of the Autonomous Administration of North and East Syria (Asayish) have arrested a suspected arms dealer in Raqqa. The authorities had tracked down the man through corresponding investigations. "Various live weapons and magazines were seized during his arrest at the suspect's flat," said an Asayish spokesperson on Monday. The raid was prepared and carried out by special units of the Asayish to fight serious/organised crime and terrorism.
The suspect confessed and is now in custody, the statement added. Investigations are now underway for violations of the Arms and War Weapons Control Act of the North-East Syrian social contract. The investigation has been handed over to the Judicial General Council on Criminal Matters - equivalent to General Prosecution Offices.
The Asayish did not give any information about the customers of the arrested arms dealer. However, it is quite possible that members of the terrorist organisation ISIS are among them. In Raqqa, there are frequent operations by the security forces against so-called sleeper cells of the jihadist militia. Several "emirs" and ISIS commanders have also been arrested in the city this year. In February, the Asayish discovered a former ISIS bomb workshop in Raqqa. The discovery was made not far from a church that had been used by the terrorist militia as a "Sharia court".