Arab and Kurdish tribes: Stop the Turkish state's colonial project
The leaders of the Hesekê Canton urged the United Nations and the Security Council to put an end to the atrocities committed by the Turkish state in order to change the demographic structure of the occupied territories in North-East Syria.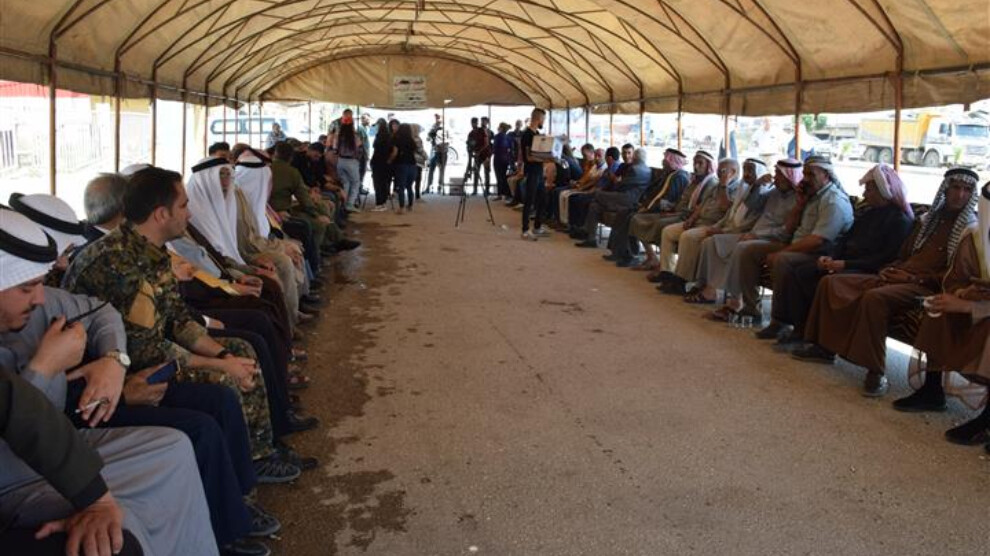 Representatives from the Syrian Democratic Council (MSD), institutions of the Autonomous Administration of North and East Syria, and Arab and Kurdish tribes staged a demonstration in Xabur Park in Heseke in protest at the colonial houses built by the invading Turkish state and the refugee resettlement project.
The action was attended by opinion leaders from Kurdish and Arab tribes, assemblies of civil and military organizations, and dozens of Hesekê residents.
The statement on behalf of the group was read aloud by Ewad El-Egle, the El-Begara tribe's representative in the Hesekê Opinion Leaders' Assembly.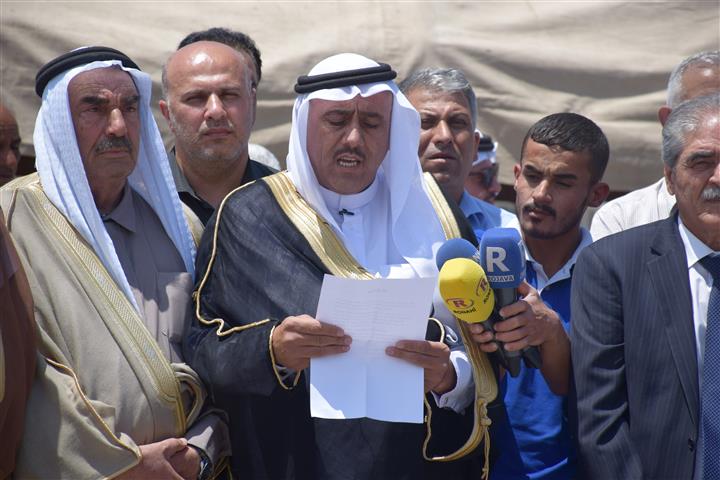 Ewad El-Egle stated the following:
"While we endeavor to find a political solution to our country's dilemma by living freely and dignifiedly, battling terrorism, and strengthening security in our regions, the invading Turkish state and its mercenaries are adopting harmful policies against the Syrian people. They use heavy weapons and armed drones to target civilians.
The invading Turkish state wishes to accomplish the demographic transformation as well as the Ottoman colonial project in the region by instilling terror among people and displacing them. It accomplishes this by constructing colonial residences in the areas it occupies.
We condemn the international community's silence in the face of the invading Turkish state's policies.
We urge the United Nations (UN), the Security Council, and everyone who values freedom around the world to put an end to this policy. We urge the Arab League and the Gulf Cooperation Council to take a firm stance against the policies of Kuwait and Qatar, which promote the construction and financing of colonial houses in Syria's occupied areas."