Anwar Muslim: We insist on establishing Kurdish national unity
Remarking that achieving Kurdish national unity is their strategic goal, PYD Co-Chair Anwar Muslim stated that they insist on establishing a dialogue despite the ENSK's inhibitions.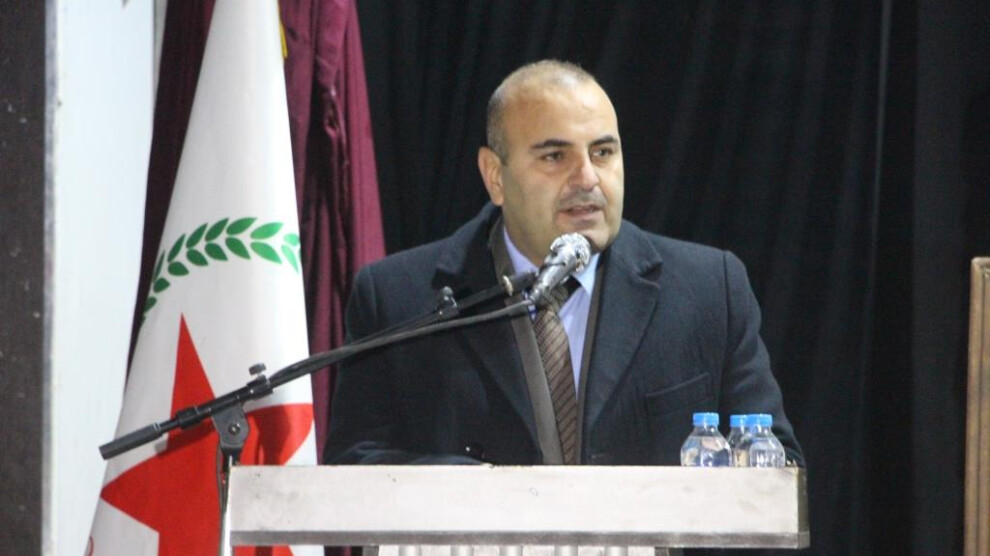 The Democratic Union Party (PYD) Euphrates Region Assembly held its annual meeting at the Baqi Xido Culture and Art Centre in Kobanê with the participation of dozens of members and administrators.
Speaking at the meeting, PYD Co-Chair Anwar Muslim stated that they are always ready for political dialogue between parties. Noting that they insist on achieving Kurdish national unity, Muslim expressed that they aim to end this process successfully despite the obstacles of the Kurdish National Council in Syria (ENKS).
"WE HAVE NOT BROKEN RELATIONS TOTALLY"
Emphasizing that talks with ENKS officials will continue, Muslim said, "We interrupted the talks for a certain period of time due to some statements of ENKS. However, we look at the issue strategically. We do not sever relations completely. We will definitely form Kurdish national unity."
Referring to the relations with the Damascus government, Muslim said the following: "The Damascus government and the states that support it do not take the demands of the people as a basis. All peoples and components in Syria should participate in the talks in Geneva."
At the end of his speech, Muslim commemorated Martyr Xebat Dêrik and celebrated the anniversary of the Kongreya Star.