Ain Issa under ongoing attack
The Turkish army and jihadist mercenaries have intensified their attacks on northern Syria in recent weeks in violation of so-called ceasefire agreements and international law.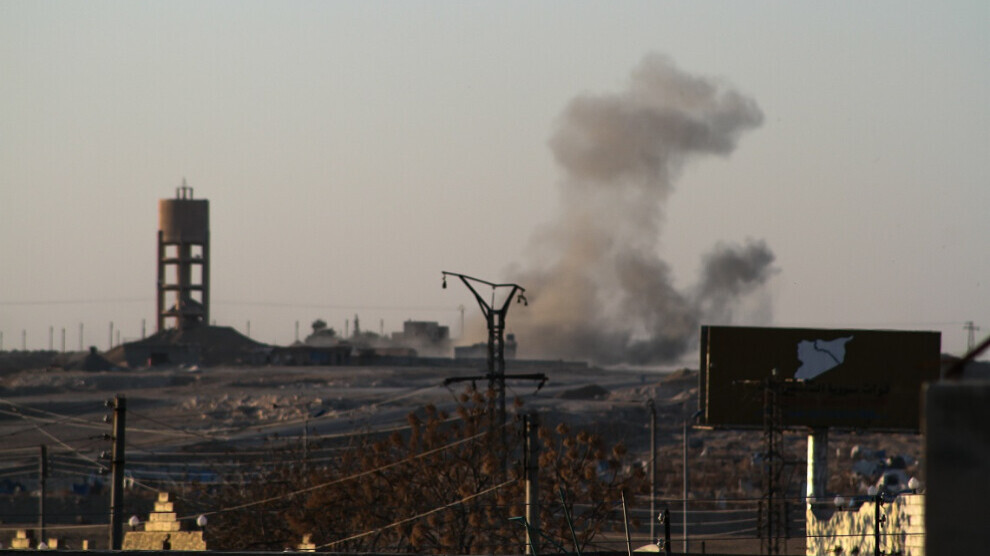 The Turkish state forces and allied mercenaries continue their attacks on the northern Syrian town of Ain Issa. The occupation forces have launched yet another aggression on the region on Wednesday.
According to reports from the ground, the attack targets the village of Misharfa, M4 highway, Saqir way station and the Ain Issa camp.
The ongoing attack has reportedly caused harm to the civilians living in the region.
Ain Issa has been under daily attack by the Turkish invading forces for weeks. The town lies south of the Turkish occupation zone and is strategically important as a link between the self-governing regions of Euphrates and Cizire. The attacks are apparently aimed at wearing down the population and driving them to flee before the actual invasion. Many people have already left the town to bring themselves and their children to safety. However, there is no security in other areas in the autonomous region. The reception camps for displaced persons are overcrowded, and the supply situation is precarious. The Autonomous Administration of North and East Syria receives almost no external support.