Afrin and Shehba people march against Turkey's occupation
The people of Afrin vowed to resist until their territories are liberated.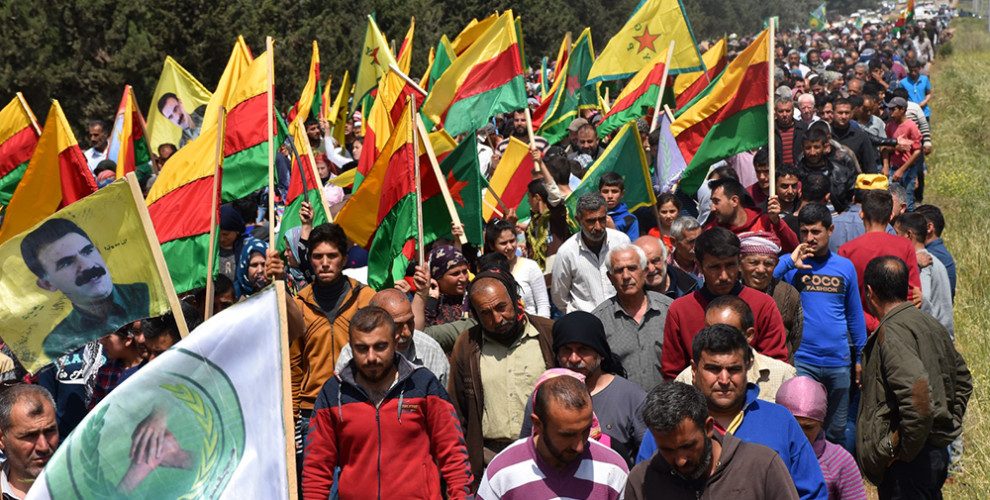 The people of Afrin and Shehba gathered this morning in the village of Tal Qerah to join the march organized to protest against the crimes committed by the Turkish state and its mercenary allies in Afrin.
The mass walked from the village of Tal Qerah to Serdam Camp located in the village of Sosin.
The march was spotted by all sort of flags: YPG, YPJ, TEV-DEM, Kongreya Star and Shehba Canton Assembly.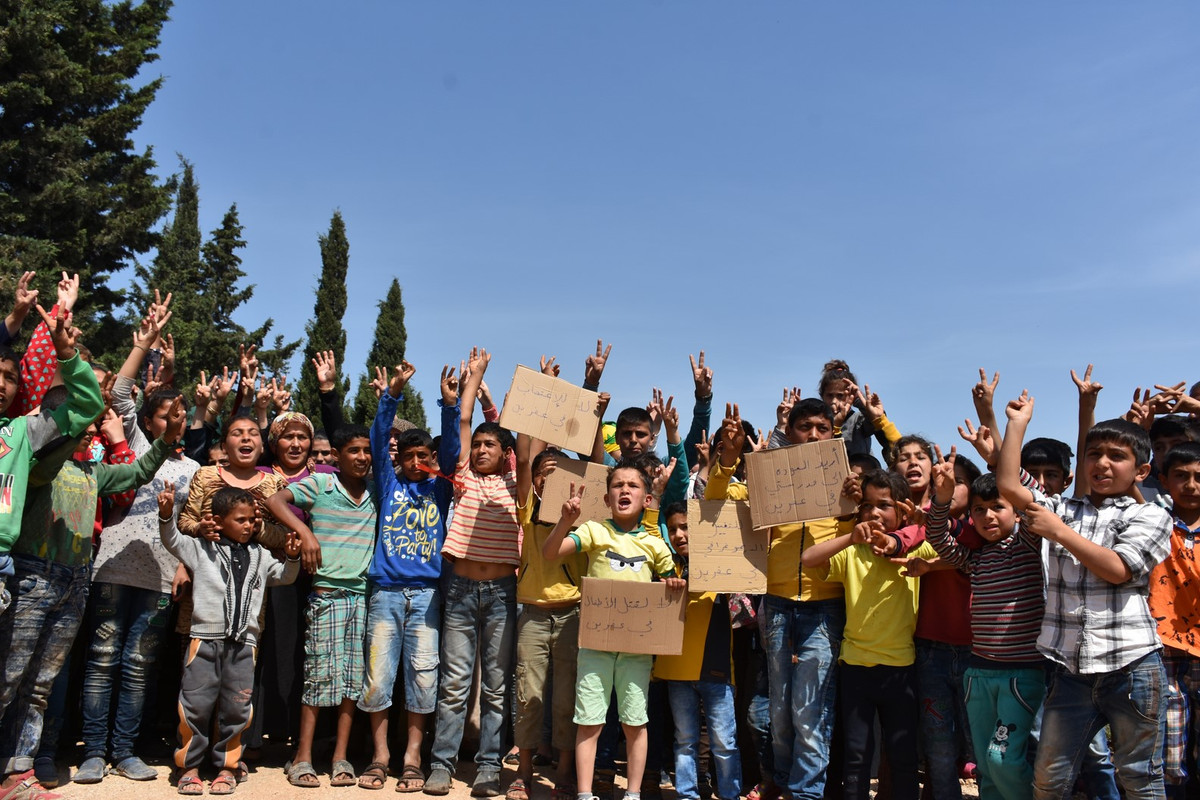 The people chanted many different slogans and carried many banners pointing out the different responsibility each one had. One read: "Russia and Turkey share responsibility in dividing Syria as well as changing demography in Ghuta and Afrin".
Another banner said: "The council in Antep is a council of traitors".
And again: "Turkey state invader, stop the massacre of civilians in Afrin".
Taking the Turkish state invasion of Afrin as the main target, another banner said: "We condemn the Turkish state attacks and the international silence".
The crowd walking towards he village of Sosin, chanted slogans like: "Long Live the Epochal Resistance" and "Long Live the YPG / YPJ Resistance".
Again, slogans mainly targeted the Turkish state occupation forces and its mercenary allies.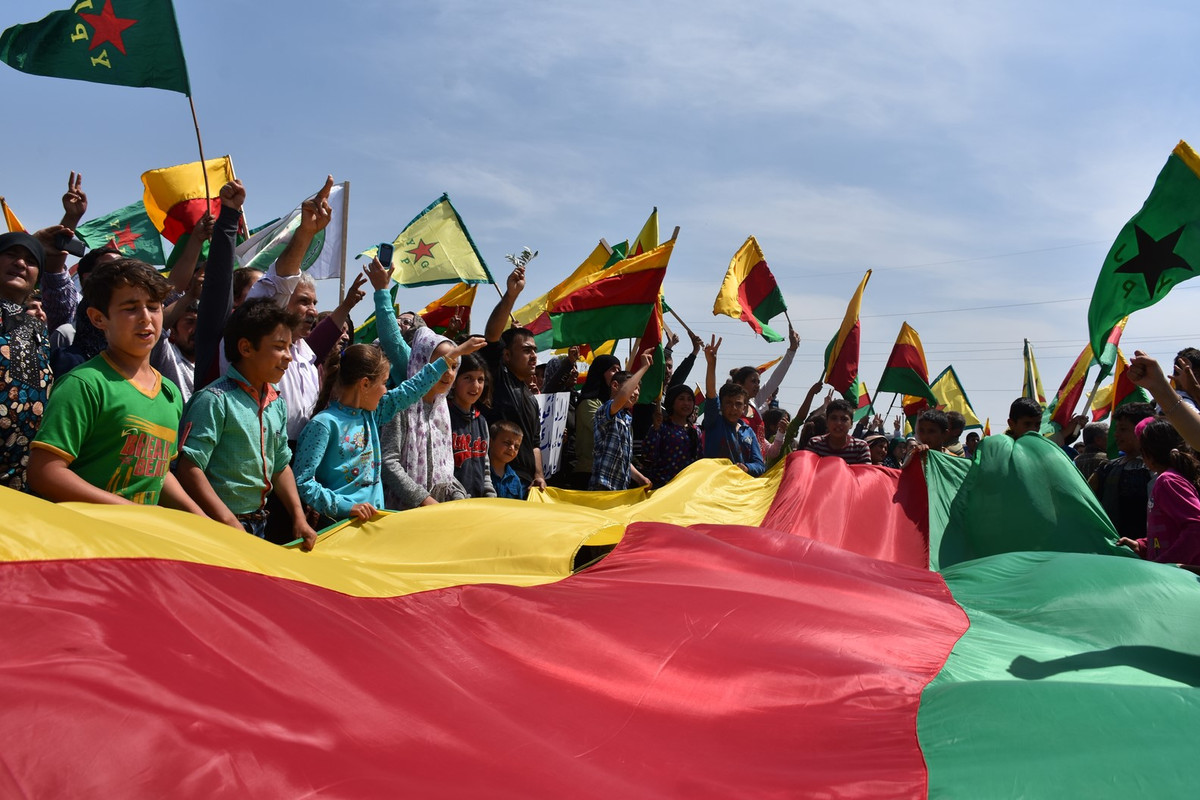 Speaking at the end of the march, TEV-DEM Co-Chairman Aldar Xelîl said: "Anyone who struggles for freedom and democracy should support the Epochal Resistance. We will resist to the end against the occupation of the invading Turkish state and its mercenary allies and against the policies in the region".
Emre Dengêlî, Kongreya Star executive said: "Rest assured that Afrin will be liberated by the resistance of the people".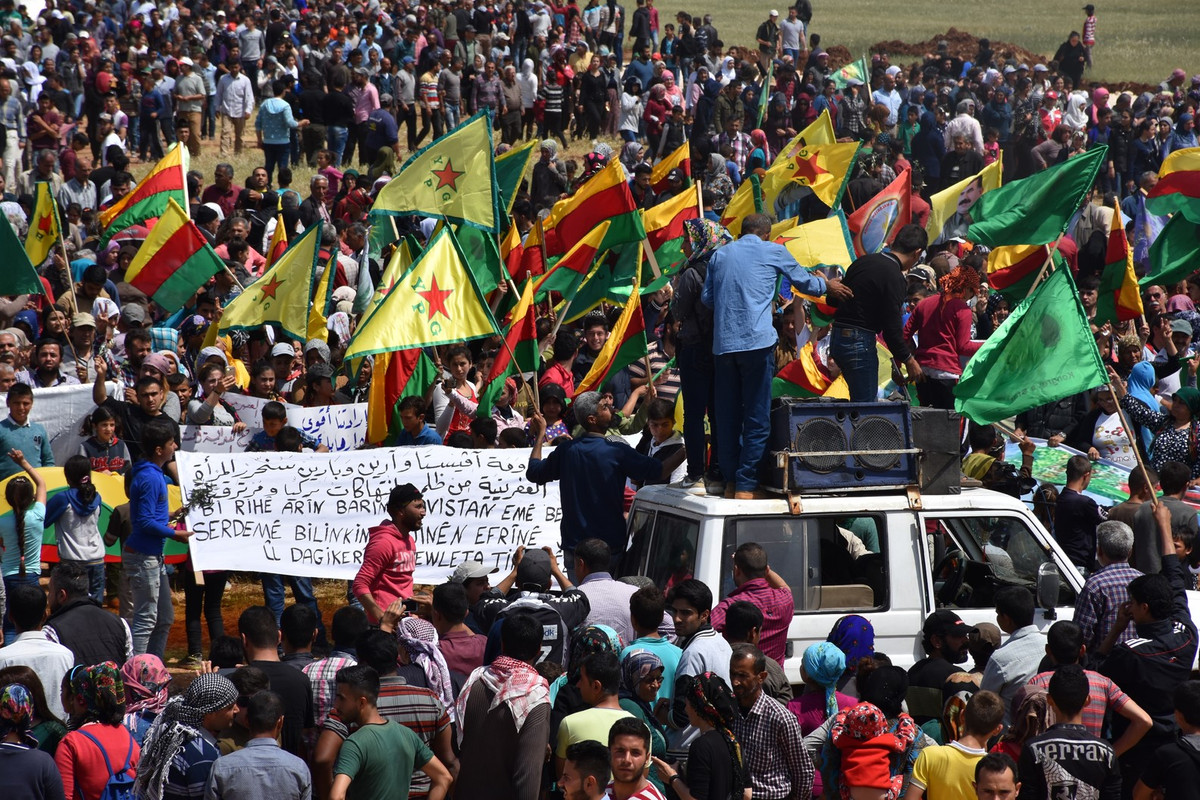 Shehba Canton Assembly co-chairman Imad Dawud, stated that Turkey and Russia are trying to change the demographic structure of Afrin before the eyes of the entire world. "This shows - added the co-chair - that there is a huge conspiracy which has made plans for our territories and lives. We will resist to the end to ensure these plans are not implementing".
The demonstration ended with more slogans and chants.