Afrin: 29 women were abducted, more committed suicide in 2 months
At least 29 women were reported abducted in Turkish occupied Afrin in the last two months. Reports are coming through of increasing suicide rates due to abduction, violence and repression.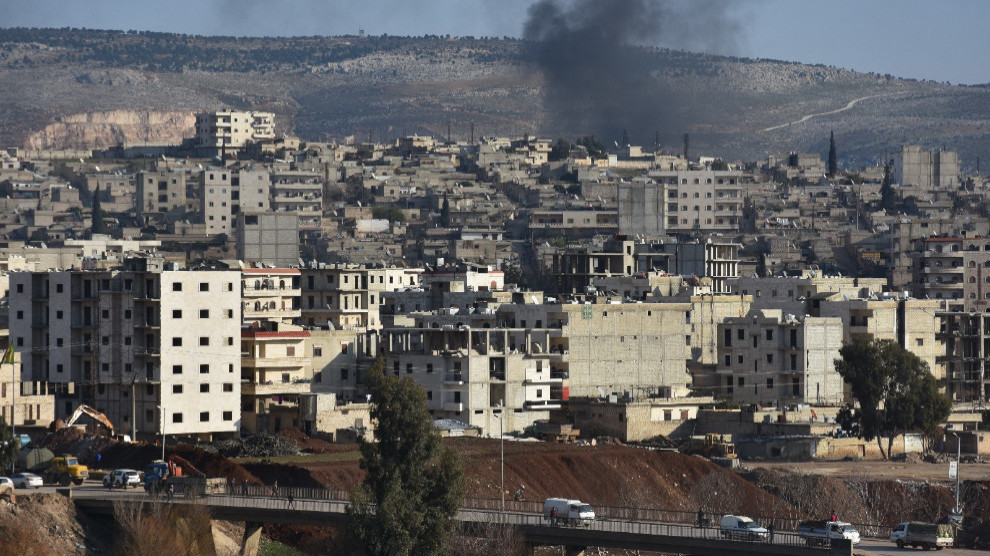 Hawar News Agency (ANHA) quoted Afrin Human Rights Organization as reporting that Turkish-backed mercenaries have confiscated two homes where women and children were staying, and settled their own families in their place in early August.
According to Afrin Human Rights Organization, at least 29 women were abducted during the last two months and the fate of most of them is unknown. Ransom is asked from the families of these women, the majority of whom were abducted by force of arms.
According to the same report, many women have committed suicide and taken their own lives because of war crimes like abduction, torture and rape. Suicides have remarkably increased in the last two months yet there is no clear tally on suicide cases yet.
70-year-old woman Hûriyê Mihemed was abducted by Turkish-backed Jabhat al-Shamiya gangs recently. She was subject to heavy torture and lost her life on September 6.
Afrin Human Rights Organization member Cihan Ali called on international bodies to notice and stop the rights abuses committed in Afrin.
101 PEOPLE ABDUCTED IN 19 DAYS
According to Hawar News Agency (ANHA), the Turkish forces and allied terrorists have kidnapped as many as 140 people during the past two months.
According to ANF figures obtained from local sources, at least 24 people have been kidnapped from 16 to 19 September and 101 people since the beginning of the month, which means at least 5 people are abducted every day. The actual figures are guessed to be higher.
The occupation forces' attacks against civilians have been scaled up in recent months.
Afrin is under the occupation of the Turkish state and its mercenary allies for over a year now. The attacks of the Turkish state against Afrin began on 20 January 2018 and the invasion of the city was carried out on 18 March 2018.
Since the invasion, war crimes have been systematically committed in the region. Almost every day, crimes such as the confiscation of property belonging to local people, kidnapping of civilians for ransom, torture or executions are carried out.