Action against Turkish attacks launched in Manbij
A four-day action has been launched in Manbij in protest at the Turkish attacks on North-East Syria.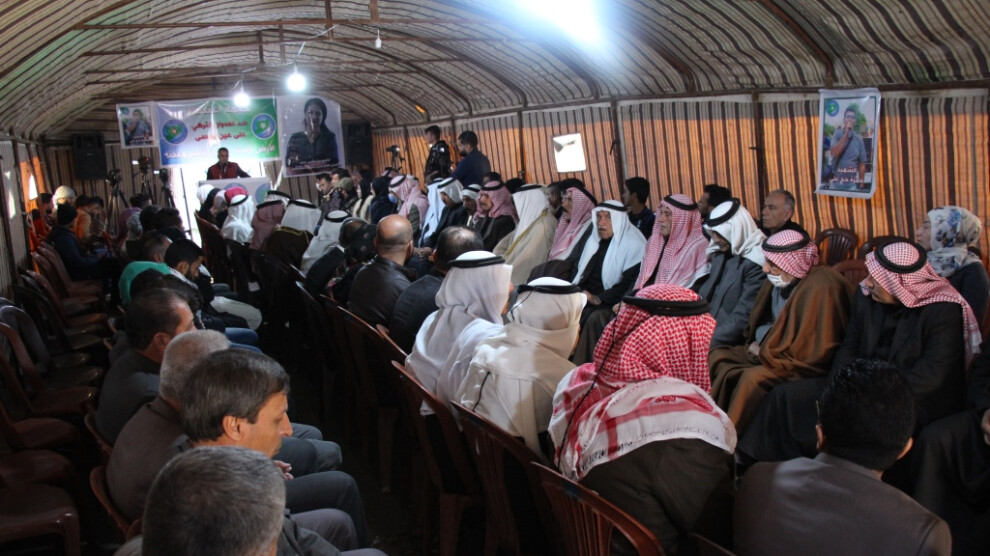 A protest action has been started in a tent set up in Manbij under the leadership of the Syrian Future Party against the Turkish state's attacks on Ain Issa in particular and North-East Syrian territories in general. The people of Manbij were joined by notables and opinion leaders as well as the Raqqa and Manbij branch members of the Syrian Future Party.
Speaking here, Syrian Future Party Leader İbrahim Kaftan stated that the Turkish state was pursuing the policy of Ottoman expansion and tried to invade Syrian lands.
Speaking after, Syrian Future Party Manbij branch chairperson Adnan Halife highlighted the importance of youth as the active force of the society and announced that they stood with the Syrian Democratic Forces (SDF) against the occupation attacks.
Syrian Democratic National Alliance co-president Muna Helef stressed that Syrian national powers must unite against occupation and attacks.
The action is set to last four days.