Çiya Kurd: US delegation vowed to continue with political and military support
Bedran Çiya Kurd stated that the visit of the US delegation to Northeast Syria on May 16 aimed at continuing political and military support to the region and providing all kinds of support to the efforts to develop a political solution for the Syrian war.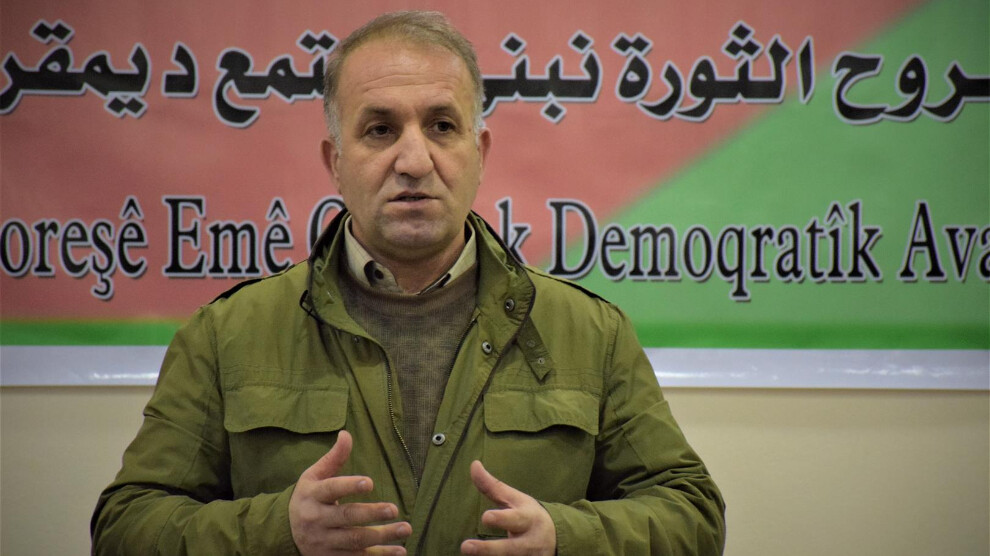 A US delegation consisting of Acting Assistant Secretary Joey Hood, Deputy Assistant Secretary and Acting Special Representative for Syria Aimee Cutrona, Deputy Envoy for Syria David Brownstein, and White House National Security Council Director for Iraq and Syria Zehra Bel visited the regions of North-East Syria on May 16.  The delegation held talks with senior officials of the Syrian Democratic Forces (SDF), the Syrian Democratic Council (MSD), ranking council members and tribal leaders from Raqqa, Coalition military counterparts, and humanitarian actors.
Bedran Çiya Kurd, co-vice president of the Autonomous Administration of North and East Syria, was interviewed by Hawar news agency (ANHA) about the visit and meetings.
Çiya Kurd said, "During the talks, the US delegation said that they will support the Syrian Democratic Forces and the Autonomous Administration against terrorism, provide economic and humanitarian support for the stability of the region and work for de-escalation in the region."
The Kurdish official continued, "The US delegation vowed to continue with political and military support focusing on the development of a solution to the Syria crisis and support to its partners for the stability of the region."
The new US administration should do its part in the political field as well as in the military field, he noted.
"We also told the US delegation that the war crimes constantly committed in the occupied regions, especially in Afrin, should be prevented. We also touched upon the economic problems caused by drought and water cuts by the Turkish state," Çiya Kurd remarked.
Çiya Kurd further said that they addressed the resurgence of ISIS gangs in the regions under Turkish occupation and the Syrian countryside, adding that the importance of cooperation was emphasized. He also pointed out that this visit was the first and most important high-level visit to the region.
Çiya Kurd emphasized that all Syrian citizens should participate in the international struggle against terror for a genuine and practical political solution in Syria.