8 Turkish soldiers killed in clashes with Afrin Liberation Forces
Eight soldiers of the Turkish army were killed in fighting between the Afrin Liberation Forces (HRE) and the Turkish occupation forces.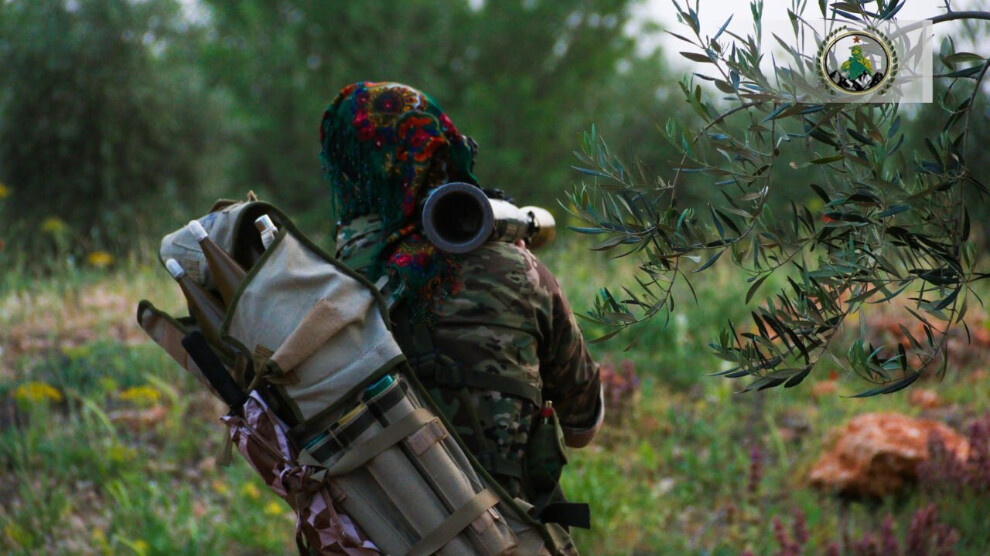 According to the Afrin Liberation Forces (Hêzên Rizgariya Afrinê, HRE), the resistance group founded in 2018 after the occupation of Afrin and the Turkish army have engaged in fighting in recent days, in which eight soldiers were killed. The HRE said that their actions prevented attacks by the Turkish occupation forces in Afrin and the surrounding area.
"The Turkish state, as an occupying force, is attacking the region on a daily basis, targeting mainly the civilian population. On 21 and 25 June, two attacks by the Turkish occupation forces were prevented," the statement released on Wednesday said. According to the statement, fighting broke out during an attempted infiltration of a Turkish unit in Mare on 21 June, when five soldiers were killed and another five were injured. The fighting on 25 June took place in Afrin's Sherawa district and was triggered by an attack by a Turkish army unit. Three soldiers were killed and an unknown number of soldiers were wounded as a result.
Until 2018, Afrin was administered according to the cantonal principle of Rojava and was considered the most peaceful region in Syria. Hundreds of thousands of people have been displaced by the Turkish invasion. Many of them have since been living in tent cities in the neighbouring region of Shehba, which has been declared by the Turkish state as the next target of occupation alongside Manbij. The HRE wants to end the occupation of Afrin and see themselves as part of the resistance against Turkish expansionism.
Today, the Turkish army again bombarded civilian settlement areas in Shehba and Sherawa with artillery shells, targeting the villages of Kefer Entûn and Bênê. An area fire broke out in Kefer Entûn after the attack and continued to spread.