640 students will graduate at Kobanê University next week
640 students who enrolled at Kobanê University in 2017 are preparing to graduate. For graduates, job opportunities are offered in Autonomous Administration institutions.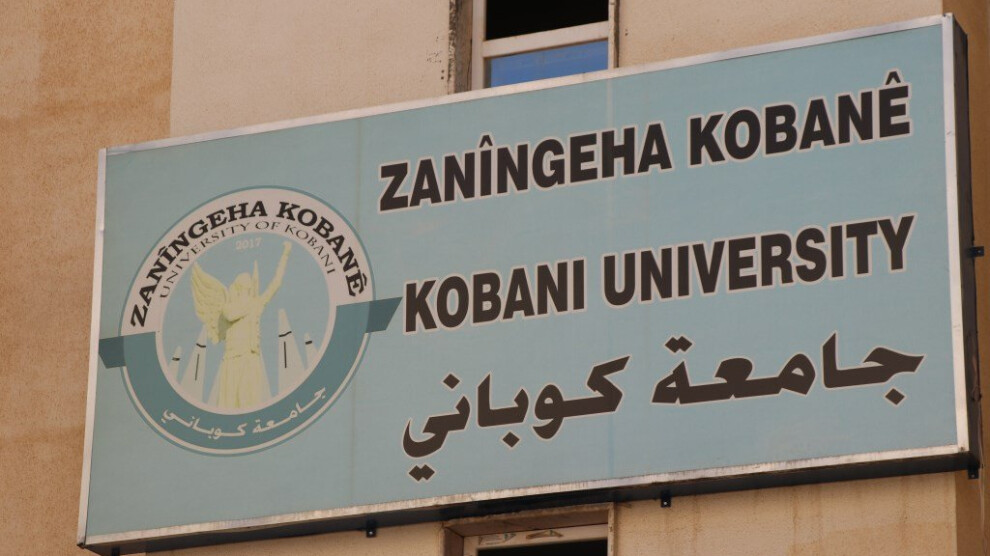 Despite its limited opportunities, Kobanê University, which enrolled 640 students in 2017, is preparing to graduate. There are departments such as Physics, Chemistry, Kurdish Literature, Arabic Literature, Educational Sciences, Geography, Classroom Teaching, Economics and Administrative Sciences Academy, Electrical and Electronics Engineering, Health Academy, Anaesthesia, Nursing and Laboratory at the university, where education is given in Kurdish.
The 640 students who have completed their education at the university are expected to graduate and receive their diploma on 28 October.
Kobanê University co-chair, Şêrîn Muslim, spoke to ANHA about the graduation and said: "Kobanê was rebuilt after the war. Great progress has been made in all areas. We will proudly see the first graduates of Kobanê University, which was opened in 2017. The university was opened under difficult conditions and is also the first university in the region to be opened providing a full curriculum in Kurdish."
Referring to the difficulties they faced, Şêrîn Muslim said: "When the university first opened, academic staff and technical deficiencies made education very difficult. When we first opened it, the number of academics at the university was 10 and the number of students was 40. Today we doubled those numbers. The number of teachers has reached 100."
A student named Dîlan Hecî, who is studying at the laboratory department, said: "It was very good that the university gave education in our mother tongue. I chose to study here for this reason. There were significant shortcomings in the school. Extraordinary efforts are being made to overcome them. We are getting ready to graduate next week. After graduation, I want to serve the public in Autonomous Administration institutions."
Chemistry Department Academic Cemal Walî pointed out that with the opening of the university, young people had the chance to study in their city and added that the fact that university education can be completed in Kobanê is a great achievement.
Walî said that students who have completed their education are assigned to Autonomous Administration institutions for job practice.