19 Turkish troops killed in YPG's retaliatory actions
The People's Defence Units (YPG) carried out five retaliatory actions to respond to a Turkish drone attack in Ain Issa. 19 invading troops were killed during the actions.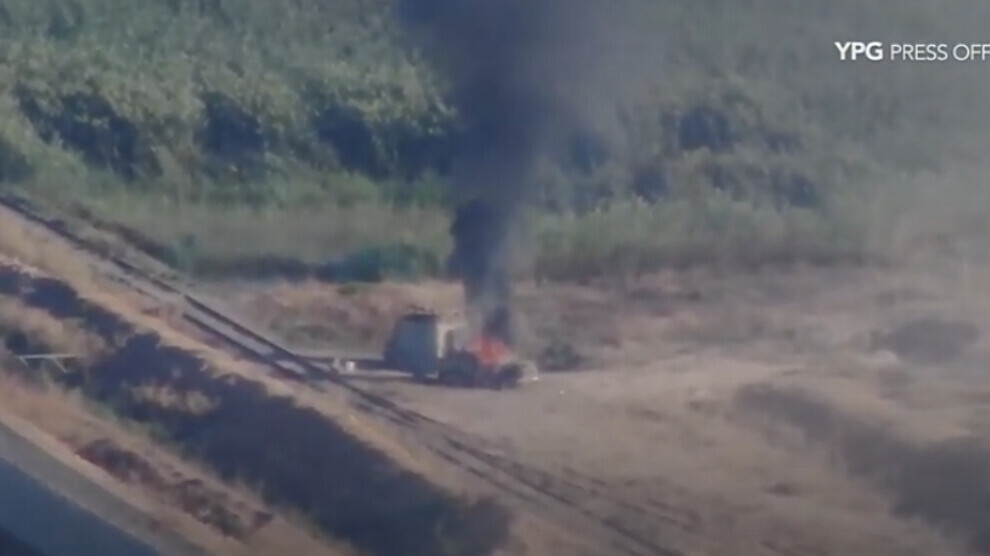 YPG Press Centre reported that five retaliatory actions were carried out in the areas occupied by the Turkish state.
The YPG said in a statement: "The invading Turkish army has recently escalated its attacks on our regions. Bombings continue every day without interruption. The Turkish army carried out a drone attack in Ain Issa on September 16. As a result of this attack, our comrades and esteemed commanders Rojhat Karakoçan and Doğan Amanos were martyred. In order to respond to these attacks and to avenge Martyr Rojhat and Martyr Doğan, five retaliatory actions were carried out in the occupied regions on September 16, 18, 20 and 21."
The statement continued: "As a result of the actions, 8 soldiers of the invading Turkish army were killed. The bodies of the soldiers were removed by villagers when the Turkish army did not attempt to collect them. Furthermore, an armoured vehicle and a military position were destroyed, 11 mercenaries were killed, and 12 others injured. Our forces confiscated arms and ammunition as well as night vision glasses and binoculars.
The Turkish Ministry of Defence has been publishing false news about our casualties since September 18. The Turkish claim that 38 of our fighters have been martyred in the last 4 days is not true.
The invading Turkish state is spreading fake news in order to conceal its casualties by waging a special war."