18 families leave Hol Camp
Syrian refugees staying in the 42nd section of Hol Camp continue to leave the camp in line with their wishes.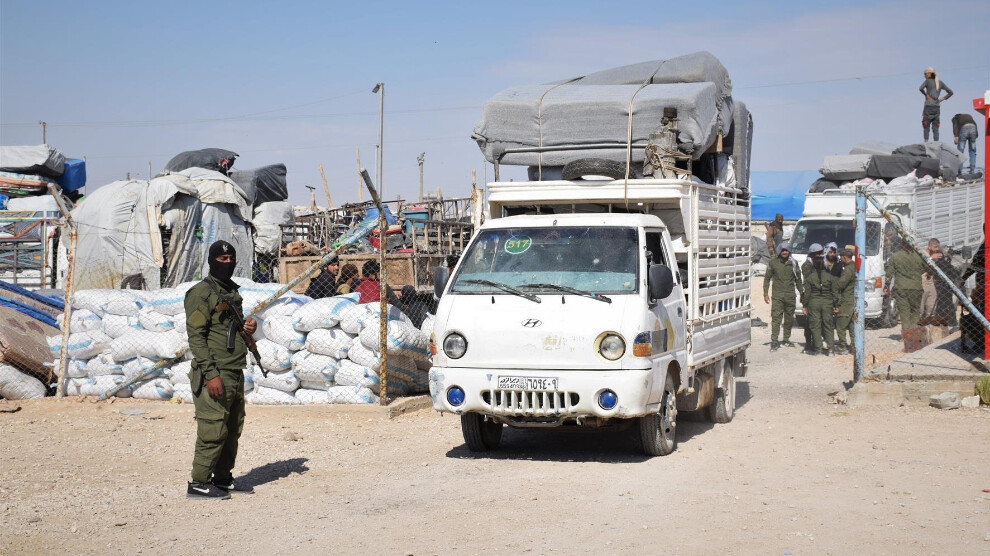 The Autonomous Administration of Northern and Eastern Syria issued a decree on 10 October 2020 to allow refugees staying in Hol Camp and wishing to return to their homes to leave the facility.
The decision was taken after the meeting between the Autonomous Administration, the Syrian Democratic Council (MSD) and the Internal Affairs Committee. In this context, hundreds of refugees staying in the camp had already left the camp and were safely sent back to their homes.
Refugees staying in the 42nd section of Hol Camp also left the camp. 18 families from Deir ez-Zor left the camp with the cooperation of the Deir ez-Zor Civil Council and security forces.
According to the information received from Hol Camp, 69 families were supposed to leave the camp, but only 18 families were able to leave due to the lack of cars.
So far, 2,268 families or 2,494 people have left Camp Hol.